Bruyneel on USADA case: 'No comment until legal proceedings conclude'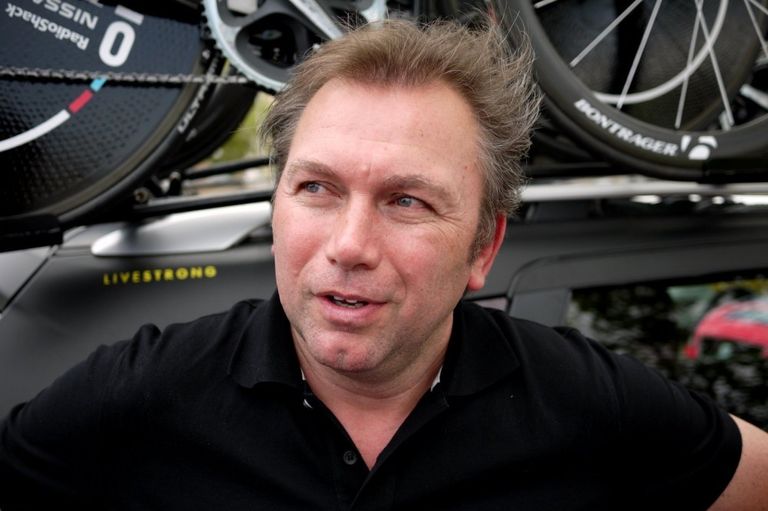 Johan Bruyneel, the Belgian former manager of Lance Armstrong's US Postal team, has refused to comment on United States Anti-Doping Agency's findings that he was at the centre of an organised scheme of doping at the squad.
USADA found that Bruyneel was involved in a programme of doping at US Postal over the period 1999 to 2007, during which Armstrong took seven Tour de France victories.
Bruyneel has said that he has started legal proceedings against USADA in an attempt to clear his name.
"I will only be able to share my account of events once legal proceedings are over," Bruyneel said via his personal website on Thursday. "While I am still stunned that USADA chose to breach the confidentiality of the proceedings it initiated against me, I shall nevertheless not allow myself to be reduced to such tactics."
Bruyneel and the RadioShack-Nissan team parted ways last week on publication of USADA's report, saying that Bruyneel could "no longer direct the team in an efficient and comfortable way". USADA CEO Travis Tygart said that "the evidence shows beyond any doubt that the US Postal Service Pro Cycling Team ran the most sophisticated, professionalised and successful doping programme that sport has ever seen."
Bruyneel's name crops up 129 times in USADA's 202-page 'reasoned decision' report on doping at US Postal. Bruyneel says that the publication of the entire report and supporting evidence - 1,000 pages in total - has prejudiced his legal case against USADA.
"Rest assured that the time will come when I will share with you a balanced account of events," Bruyneel said.
Related links
Bruyneel and RadioShack-Nissan separate following USADA findings
USADA's Armstrong doping report in brief
USADA doping report repercussions continue
Leipheimer sacked by Omega Pharma-QuickStep
Leipheimer, Zabriskie, Vande Velde and Danielson all admit to doping
USADA publishes details of Amrstrong doping case
UCI responds to USADA Armstrong doping evidence
Former Armstrong team-mate Barry: Doping had become an epidemic problem
Hincapie admits to doping during career
External link
Link to USADA's full Reasoned Decision document and all supporting evidence