'Death by dangerous cycling' law supported by newspaper's readers
Cambridgeshire Live also quoted readers who called for "road tax", "insurance" and "tests" for cyclists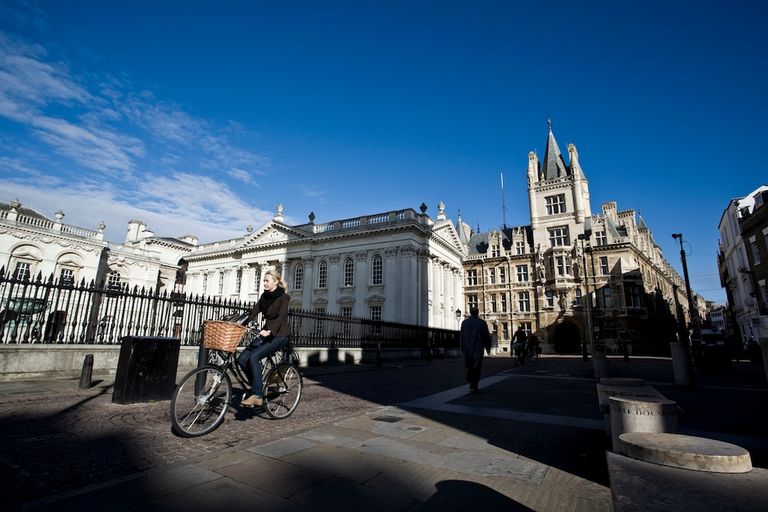 (Image credit: chris catchpole)
A poll run by Cambridgeshire Live has shown that the vast majority of its readers support plans for a 'death by dangerous cycling' law.
The newspaper, based in one of the country's most popular cycling cities, asked readers "do you think cyclists who kill should be charged for causing death by dangerous cycling?"
The question comes after the Department for Transport published plans to hold a consultation into the topic.
In 2016, three of 448 pedestrian deaths involved cyclists, whilst in the last decade 99.4 per cent of all pedestrian deaths have involved a motor vehicle.
>>> Cows are statistically more deadly to walkers than cyclists are to pedestrians
Focus on the law and cycling deaths arrived after fixie rider Charlie Alliston collided with Kim Briggs – killing her – in February 2016.
Alliston, then 20, was successfully prosecuted and received an 18-month prison sentence, after a court found him guilty of "wanton and furious driving."
The paper stated on Monday: "83 per cent of those who voted in our poll felt if cyclists kill someone while on their bike they should be held accountable."
Cambridgeshire Live reports that 12 per cent felt they needed to hear more information before making a decision, and six per cent clicked "no - cyclists shouldn't be penalised in the same way as motorists".
The newspaper also published comments shared by its readers, offering very little balance in response to popular misconceptions.
It reported: "Cheryl Peters commented on Facebook: 'They should take a test, pay road tax and insurance, the same as motorists, and wear helmets, and no listening to music on there (sic) phones!!!!!'"
Cambridgeshire Live failed to note, in this instance, that statistics published in 2012 showed that 80 per cent of cyclists also hold a driving license.
It also did not balance its reader's views by noting that road tax was abolished in 1937 - by Winston Churchill. Major roads are paid for via general taxation. Drivers pay Vehicle Excise Duty (VED) - which is a tax on cars, and is based on emissions.
Cyclists often have third party insurance via their home insurance, Cycling UK or British Cycling membership.
Furthermore, in countries where helmet laws have been enforced, the general outcome has been greater detriment to health via inactivity.
Another response, according to the newspaper, came from Alison Sandra who added on Facebook: "Great idea, how can anyone argue against it[?]" - which is a fair point given the wording of the question and the answer options.
She added: "Any other means of transport or recklessness can be prosecuted so why should cyclists be exempt!!! Contrary to what they think, the laws of the road do apply to them."
According to Cambridgeshire Live, Will Nichols said on Facebook that over 1000 cyclists travel through red lights on 'Hills Road' everyday.
"As a pedestrian crossing Hills Rd, I've been injured twice in four years by cyclists failing to stop at red lights. Moreover, I would estimate that each day on the Hills Rd stretch alone - over 1000 cyclists travel through red lights - it's a real menace for pedestrians," he said.
Other responses included calls for cyclists to be banned from the pavement.
The paper did add one comment from Andrew Bowie, who said: "What a stupid waste of time. The law can already punish a cyclist who injures or kills someone. Which, relatively speaking in relation to car drivers, very very few do."
Cycling Weekly's Tech Editor Michelle Arthurs-Brennan is a traditional journalist by trade, having begun her career working for a local newspaper before spending a few years at Evans Cycles, then combining the two with a career in cycling journalism.
When not typing or testing, Michelle is a road racer who also enjoys track riding and the occasional time trial, though dabbles in off-road riding too (either on a mountain bike, or a 'gravel bike'). She is passionate about supporting grassroots women's racing and founded the women's road race team 1904rt.
Favourite bikes include a custom carbon Werking road bike as well as the Specialized Tarmac SL6.
Height: 166cm
Weight: 56kg