Hamilton admits to doping, says he saw Armstrong take EPO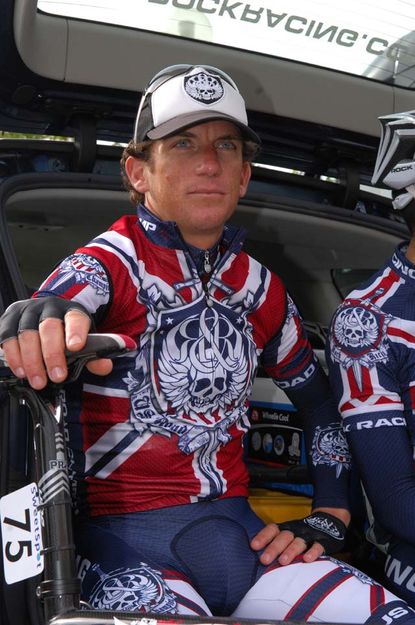 Former US professional cyclist Tyler Hamilton has admitted to using performance-enhancing substances during his career during a television interview in the US. During the interview, Hamilton said that he had seen former team-mate Lance Armstrong take banned blood booster EPO.
Hamilton's admission was part of a long interview recorded for the 60 Minutes show on the CBS network, due to be shown in full on Sunday, May 22.
"I saw it in his refrigerator. I saw him inject more than one time," Hamilton tells interviewer Scott Pelley, who then asks Hamilton directly: "You saw Lance Armstrong inject EPO?"
"Yeah, like we all did," Hamilton responds. "Like I did, many, many times."
Hamilton tells Pelley during the interview that he and other members of the US Postal cycling team including Armstrong used EPO, testosterone and blood transfusions.
Armstrong's attorney Mark Fabiani released a statement denying the allegations: "Hamilton is actively seeking to make money by writing a book, and now he has completely changed the story he has always told before so that he could get himself on '60 Minutes' and increase his chances with publishers."
"But greed and a hunger for publicity cannot change the facts: Lance Armstrong is the most tested athlete in the history of sports. He has passed nearly 500 tests over 20 years of competition."
Hamilton specifically alleges that Armstrong used EPO before his first Tour de France win in 1999, and agains before the 2000 Tour, which Armstrong also went on to win. Armstrong won the Tour a record-breaking seven times between 1999-2005.
The allegations made by Hamilton support those made by Floyd Landis made last year, who also admitted that he doped during his professional cycling career and implicated Armstrong. Both riders have been involved in a US federal investigation into doping practices in the US Postal team.
Landis counters Armstrong's claim that he 'never failed a dope test' by alleging that Armstrong did test positive during the 2001 Tour de Suisse, but that the result was 'covered up' by the Union Cycliste Internationale (UCI). Both parties strongly deny the claim.
Hamilton rode with Armstrong on the US Postal team from 1998-2001. He failed a test for homologous blood transfusion at the 2004 Vuelta a Espana whilst riding for Phonak, the same year that he won the Oympic Games time trial title. He served a two-year suspension and then returned to racing with Russian squad Tinkoff in 2007, and then the controversial US-based Rock Racing outfit in 2008.
Hamilton failed an out-of-competition test for a banned steroid in February 2009, and subsequently announced his retirement from professional cycling. Since then, he has been running a coaching service for cyclists.
Related links
March 2009: Hamilton retires after positive dope test
May 2010: Landis admits he doped and implicates others
November 2010: European trip suggests Armstrong dopingprobe is moving ahead
External link
Thank you for reading 20 articles this month* Join now for unlimited access
Enjoy your first month for just £1 / $1 / €1
*Read 5 free articles per month without a subscription
Join now for unlimited access
Try first month for just £1 / $1 / €1