Hope Technology to build velodrome in Lancashire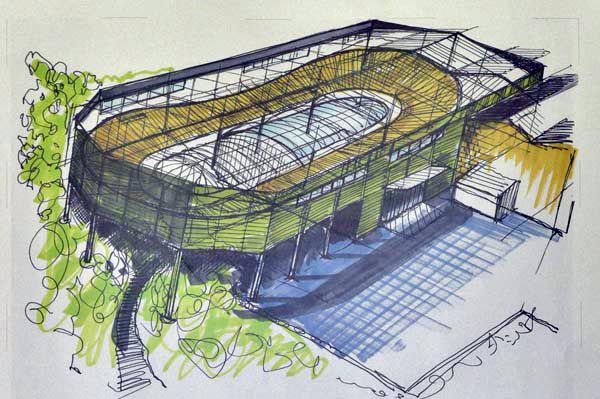 Lancashire-based component manufacturers, Hope Technology has announced its intention to build a velodrome at its factory site.
Hope bosses have spoken to Pendle Council Planners this week about their plans for the £2.5 million Velodrome.
Co-owner, Ian Wetherill said, "It's not a commercial venture, we wouldn't make any money on it - we are doing it because we love cycling."
The site would become the UK's sixth indoor velodrome and would be built on a brownfield site behind the company's Barnoldswick manufacturing site.
The proposed Barnoldswick Velodrome would be built within a relatively small budget and constructed with riders in mind rather than spectators.
The project would give the company a chance to test and develop the road cycling aspect of the business primarily associated with mountain biking - an East Lancashire cycling equivalent to Fiat's rooftop factory test track in Turin.
Ian Weatherill of Hope Technology with the velodrome sketches