The beautiful. The unique. The funky — standouts from the 'coolest' bike show of the year.
With 200 vendors, MADE delivered a feast for the eyes. Here are some of our favorites.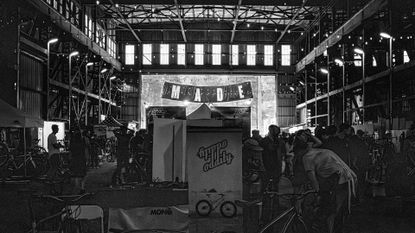 (Image credit: MADE bike show)
Get The Leadout Newsletter
The latest race content, interviews, features, reviews and expert buying guides, direct to your inbox!
Thank you for signing up to The Pick. You will receive a verification email shortly.
There was a problem. Please refresh the page and try again.
The bike industry gathered in Portland, Oregon, last week for the MADE bike show, and it was a true celebration of the art of bicycle building.
A vision of industry veteran Billy Sinkford, MADE is an international handmade bike show that's proving that the interest in handcrafted bicycles is alive and well. The show sold out and outgrew its initial event space within months and quickly became the most-talked-about show in years.
And the four-day event certainly delivered. Two hundred bike builders and brands from around the world —including the U.S. and Canada, the U.K., Italy, Japan, Colombia, and Namibia— as well as the Who's Who of the industry came to Bridge City to fill up the iconic 100,000 sq/ft Zidell Yards event space. There were also daily rides and afterparties, business talks, networking opportunities, and a huge amount of bike geekery.
"It's too cool not to be here," Enve's Neil Shirley told Cycling Weekly, which sums it up pretty nicely.
With so many vendors, MADE delivered a feast for the eyes. Here are some of our favorites:
Officina Battaglin's Portofino R road bike
Arguably, the blingiest and shiniest bikes of the show were Officina Battaglin's Portofino R steel road bikes. The Italian brand uses a finish called cromovelato, which features a chrome base with polished paint on top. The result is so shiny and bright photos simply don't do it justice.
The bike itself is a race-inspired road bike made of a custom Columbus steel blend. This modern steel steed features oversized tubing, disc brakes, internal routing, thru-axles, dropped stays, and a hidden seat post clamp.
The company is owned by Giovanni Battaglin and his son Alex. The former won the Giro d'Italia and the Vuelta a España in the same year, back in 1981.
The price tag for such a blinging beauty? Between 13 and 14 thousand dollars.
Argonaut introduces the Supernauts
In addition to its custom bikes on display — including the speedy GR3 gravel bike we loved so much in 2022— Argonaut Cycles used the show to launch its new 'proven-geometry' stock bikes, titled "the Supernaut."
Like the brand's custom offerings, the stock bikes are premium, performance-oriented carbon steeds made in Bend, Oregon, using the brand's patented carbon layup process.
The Supernaut comes in 20 proven geometries and in either the RM3 road model or the GR3 gravel bike. Both models sport a premium build featuring proprietary Argonaut carbon wheels and carbon fork and a raw carbon finish that's not only the brand's lightest finish it's also very attractive.
"Supernauts are the easiest point of entry into the Argonaut family, and shipped within two weeks of ordering," Argonaut promises. "Once individual fit details have been addressed and rider-specific stems and handlebars selected, each Supernaut is then built in-house by our team of master mechanics. Shipped ready to rip, all you have to do is set up your wheels, air up the tires, adjust your saddle height, and take supernautical flight."
The Argonaut Supernaut road model will sell for $15,000, while the GR3 gravel bike will cost you $13,0000.
Destroy's Wild Bill
This was one of our favorite bikes of the show. The tubing, the lines, the cable-routing, the hammered finish, the story — all very original and very attractive.
Destroy Bikes' owner Sean Eagleton designed this steel seed for his dad, world champion archer Alan Eagleton.
"He doesn't do much riding at all, but he really wanted a bite to take all his equipment with him for his shoots out in the wilderness," Eagleton told Cycling Weekly. As such, the bike will soon also get a custom bow and arrow rack solely for his dad.
The bike is built to carry cargo while still being a fun ride on trails. The bike features 650b wheels for stability, sweeping bars for a more upright position, and a front rack that's really an extended mono stay that runs from the rear axle all along the toptube to the pointy end of the rack. As such, it moves independently from the front-end steering. The rack sports a host of mounts for additional attachments. The finish is Eagleton's own powder-coating handiwork as well.
The bike's name, "Wild Bill," was Eagleton's grandfather's nickname.
HeavyBikes' Hypocrite Gravel Bike
Arguably, one of the most eyebrow-raising bikes of the show was this 16,000-dollar hunk of aluminum.
With the tagline of "no welds, no problems," Heavy Bikes sells sturdy, cast aluminum single-piece gravel bikes without the failure points of traditional, hollow tubular bikes.
The bikes are ISO-certified and completely custom. The journey starts with a bike fit from which a 3D-printed sand mold is created. Molten A356 aluminum is poured into the mold, and a pressurized solidification process ensures a properly filled frame. Molds are broken open with a sledgehammer, and the casting is then heat treated and machined for a clean finish.
Like the intended rider, the bike is no lightweight but does offer a supposedly nimble yet planted ride quality.
"We're going after the heavyweight rider. There's a market for it, and it widens the inclusivity of bicycling, which is something I think everybody wants," co-owner Charlie Murray told Cycling Weekly.
"It's limited for now. But I like the idea of going after, like, the folks that played football and are looking for a bike to support an active lifestyle."
At 180 pounds, Murray isn't exactly a Clydesdale but said he's found the rider weight limit of high-end carbon bikes. He raced a Heavy Bikes prototype at the MidSouth double in the spring and netted a respectable top-20 finish.
Heavy Bikes is still very much in the testing face, Murray revealed. "Right now, we're A: wanting to see what the market thinks about it, and B: just riding the heck out of these bikes and having fun."
The featured build includes 2XR cranks by Appleman Bicycles, HED Emporia Pro wheels, and an SRAM XX Eagle groupset with eTap Red shifters.
Buendia Bicycles' Daily Driver
One of the lesser known Portland-based builders, Buendia Bicycles, caught our eyes with this classy steel commuter.
It's builder Greg deBoer's personal daily driver made for Portland's bust streets and gravel park trails alike. The bike's got everything you'd want on a Portland bike: full coverage rain fenders, a custom rack for groceries, mounts for bikepack overnighters, wide 650b x 40 tires for a Forest Park jaunt, and generous gearing — 1x12 paired with an 11-50 cassette— for those steep firelanes.
DeBoer says he's a big fan of "well-made mechanical things" with simple, clean, and classic designs paired with modern smart developments such as thru axles and disc brakes. This daily driver is a perfect embodiment of that sentiment.
At Buendia, custom framesets start at $2500. DeBoer also makes custom racks and stems, each starting at $350.
Schön Studio's Mini Velo & Gravel Cargo Bike
Danielle Schön is a Canadian artist and fabricator living in Squamish, BC. She's been an industrial welder by trade for some 15 years now and has been making bikes for 10 of those years. She's also on a mission to bring new folks into the fabrication world by teaching classes. "It's a 30-30-30 split," Schön told Cycling Weekly. "It's the perfect level of variety to keep things interesting."
And that's exactly what she did at the show by bringing two very interesting bikes, indeed.
On display were a shreddy mini bike and a gravel cargo bike designed to be a daily delivery bike as well as a dog-packing bike. The couple for whom this bike was designed desired to take their dog along bikepacking. They also both wanted to be able to ride it, which presented Schön with quite the geometry challenge as the couple consists of a 6'2" man and his 5'2" tall wife. The fit is accomplished with a low standover and a max length seatpost. The double top tube provides both structure and cargo capacity for extra water bottles and beautifully integrated bike bags. Cables are internally routed, and the doggo gets pretty of space on the large cargo rack.
"I like to try different things and be challenged. I want to make beautiful stuff. I want to make weird stuff. Like, sometimes, I just want to make a weird mini bike," Schön says. "Plus, there are plenty of gravel bikes here already."
The Mini Velo looks like a fun little ripper. Sure, it's funny and weird, but Schön lives in Squamish — Canada's mountain bike mecca— so you know this thing can shred. It's got a high-end build, too, complete with 20" wheels wrapped in Maxxis Minion 2.4 tires, a custom nine-speed SRAM Transmission, internal routing, and a floating triple triangle for compliance. The steerer sports 200 milimeters of brass spacer —which alone weighs about 5lbs— and eagle-eyed observers will spot the Loonie fork crown ends.
Rodriguez Cycles' 6-Pack
Rodriguez Cycles has been fabricating handcrafted road and tandem bikes in Seattle, Washington, for 50 years. It's earned a reputation for its touring bikes, tandems, and integration of rider-proportional wheels for some time. Customization has always been at the heart of the bike's designs, be it a five-rider tandem, S&S coupled travel bike or custom forks. Rodriguez was, however, slow to respond to the industry changes of late, including such modern-day standards as thru-axles and disc brakes. This has changed along with its ownership in the past year, and thus, the brand now sports a modern flavor without abandoning its heritage. At MADE, one of the brand's new co-owners, Alder Threlkeld, brought along a classic orange Rodriguez touring bike, the fun little 6-Pack travel bike featured here, as well as some modern off-road steeds like the Bandito.
The 6-Pack is a travel bike designed around a standard two-triangle frame design, 20" wheels, small wheel gearing, and no less than 6 S&S couplers. The many couplers allow the bike to be broken down into a 20" x 20" suitcase. Like all other Rodgriguez bikes, the 6-Pack is fully custom, built to the rider's size and specifications, including tire width and bottle mounts.
The 50th anniversary of Bandito
This cotton candy-colored gravel machine is an example of the modern Rodriguez. It weighs in at just 17 pounds for a size 54cm. Ready for race day, it features a steel frame, carbon adventure fork, deep-rimmed carbon race wheels, and an SRAM drivetrain.
Pursuit
Based in Bozeman, Montana, Pursuit Cycles is always a show standout due to the flashy paint schemes it's become known for.
Pursuit is co-owned by Carl Strong — of Strong Frames— and has been making USA-made carbon bikes since 2016.
The ethos of the company is strongly rooted in a practical, functional approach and focuses on making high-quality products and developing strong relationships with customers.
Strong says that while carbon is an interesting and innovative material, the goal is not to make things overly complicated: in some places, metal is the best material to use. For example, Pursuit's frames utilize titanium for the bottom bracket shell, rear dropouts, and derailleur hanger.
This standout bike features a top-end build, including an Enve cockpit, SRAM Red eTap groupset, and Enve deep-rimmed wheels.
We reviewed a pursuit road bike earlier this year. Read more about the company and the bike's ride quality here.
Celilo Cycles' Wooden Gravel Bike
Rather than using steel, titanium, or carbon fiber, Celilo Cycles off-road steeds are made of wood by master woodworkers in Philomath, Oregon.
Celilo bikes are built on three pillars: great form, stellar functionality and environmental integrity.
With its gravel and mountain bikes, Celilo aims to create bikes that can "perform with the best of them" while being "as easy on the environment as it is on the eyes."
The beautifully finished wooden frames are actually a unique composite of wood and carbon that account for the tough yet light, responsive yet vibration-absorbing characteristics.
The frames are beautifully bonded together with aesthetically pleasing seams, and feature mounts for bottles, racks and fenders; internal cable routing; and flat mount disc brakes.
Thank you for reading 20 articles this month* Join now for unlimited access
Enjoy your first month for just £1 / $1 / €1
*Read 5 free articles per month without a subscription
Join now for unlimited access
Try first month for just £1 / $1 / €1
Get The Leadout Newsletter
The latest race content, interviews, features, reviews and expert buying guides, direct to your inbox!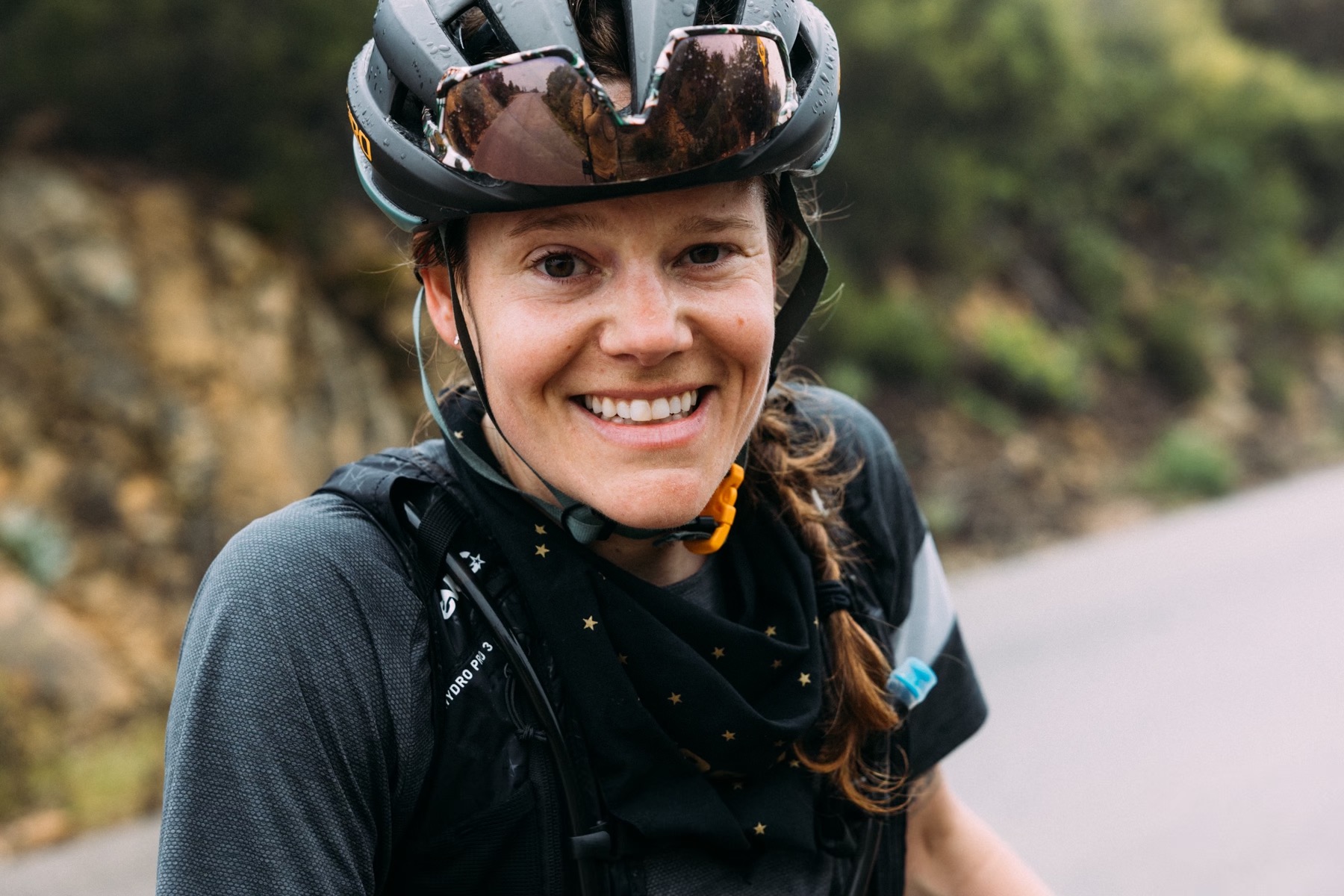 Cycling Weekly's North American Editor, Anne-Marije Rook is old school. She holds a degree in journalism and started out as a newspaper reporter — in print! She can even be seen bringing a pen and notepad to the press conference.
Originally from The Netherlands, she grew up a bike commuter and didn't find bike racing until her early twenties when living in Seattle, Washington. Strengthened by the many miles spent darting around Seattle's hilly streets on a steel single speed, Rook's progression in the sport was a quick one. As she competed at the elite level, her journalism career followed, and soon she became a full-time cycling journalist. She's now been a cycling journalist for 11 years.