Justice Minister extols the benefits of cycling on sex life
Rory Stewart referred to a study which showed men who cycle have the sex lives of those five years their junior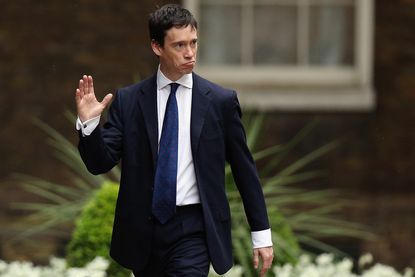 (Image credit: Getty Images)
A minister speaking in parliament has championed the virtues of taking to two wheels, listing an improved sex life as one of many benefits of cycling.
Rory Stewart, Justice Minister and PM for Penrith and The Border, accredited a US study which showed men who cycle have the sexual energy of those five years younger.
Stewart later backed up the reference to the Cornell study with further evidence from Harvard, where researchers argued that men aged over 50 have a 30 per cent lower risk of impotence, if they cycle for three hours a week.
Women need not be concerned - another study, also carried out in the US linked better sex life for females with cycling more miles, too.
The Justice Minister did not restrict his praise for cycling to its effect on sex lives, and commented on the "astounding range" of benefits to health and well-being - whilst responding for the Government to a Westminster Hall debate on road safety.
"Not only is cycling, as most of us know who cycle, the quickest way of getting to this building in the morning, it is also a way of moving that is much less damaging to the environment," he said.
Indeed - it was highlighted on 'Clean Air Day' this year that outdoor air pollution is linked to around 40,000 deaths - and that road transport is responsible for about a third of nitrogen oxides emissions, and over a quarter of particulate matter.
Back to the personal physical benefits, Stewart said: "[Cycling] is much, much better for your health in the most astonishing range of ways: it's better for your weight, it's better for your bowels, it's better for your heart, it's better for your skin."
"It's better for your sex life."
>>> How to lose weight cycling
In response to sniggers from the benches, he backed up the statement, saying: "Recent studies in the United States have shown that men who cycle regularly have a sex life of somebody five years younger than the average.
"And it's also much better for your happiness.
"So this is something that should be deeply encouraged and the more people we can get cycling and the more people that we can get walking the better."
Thank you for reading 5 articles this month* Join now for unlimited access
Enjoy your first month for just £1 / $1 / €1
*Read 5 free articles per month without a subscription
Join now for unlimited access
Try first month for just £1 / $1 / €1