Cycling more results in better sex lives for women, study shows
Largest ever study of its kind shows higher intensity female cyclists experienced better sexual function, despite a higher number of preventable saddle related issues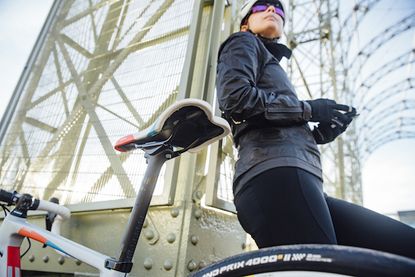 The largest ever study into the relationship between cycling and female sexual health has shown that higher intensity riders have better sex lives, as well as concluding that there's no relationship between intensity and sexual or urinary function.
Published in March this year, the study comes soon after a similar announcement that cycling is not linked to sexual dysfunction in men, either.
The US study surveyed 3,118 women from major cycling, swimming and running organisations around the world - 53 per cent of whom were low intensity cyclists, and 13 per cent of whom were 'high intensity cyclists'. The latter group had been cycling for over two years, more than three times a week and averaging over 25 miles per ride.
"We found that lifetime miles ridden was associated with better sexual function, as measured by a common, validated questionnaire," said researcher Thomas W. Gaither, a UCSF medical student.
The results - published in the The Journal of Sexual Medicine (opens in new tab) did however find that when compared to non-cyclists, both the low and high intensity cyclists were more likely to report a previous urinary tract infection, genital numbness and and saddle sores.
Gaither commented: "One of the more novel findings of the study is that lifetime miles ridden were directly correlated with saddle sores and urinary tract infections."
Though these issues did not have a negative effect on sexual or urinary function - researchers felt more studies could help to eliminate them.
"These findings may be considered by some as minor, however, saddle sores and infections may inhibit sexual activity. If we could find a way to prevent saddle sores and infections, we believe that cycling might improve the sexual health of women."
The saddle issues marring the otherwise positive results are preventable. In the lead up to the 2012 Olympics, British Cycling's physiotherapist Phil Burt carried out a great deal of research (opens in new tab) in an attempt to cut down the saddle related discomfort plaguing elite female cyclists.
One of the key findings was that allowing a slight tilt to the saddle made a big difference, as well as using an effective barrier cream and refraining from complete hair removal.
Thank you for reading 5 articles this month* Join now for unlimited access
Enjoy your first month for just £1 / $1 / €1
*Read 5 free articles per month without a subscription
Join now for unlimited access
Try first month for just £1 / $1 / €1