Confirmed: L39ion's Justin Williams suspended for 'dangerous riding'
First a fist fight, now a penalty for causing a crash, this is Williams' second suspension in two consecutive seasons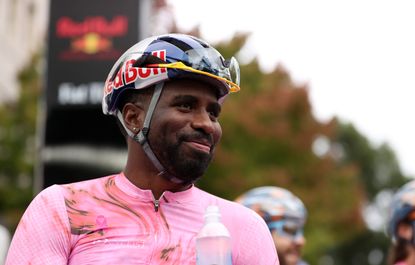 (Image credit: Getty Images)
Get The Leadout Newsletter
The latest race content, interviews, features, reviews and expert buying guides, direct to your inbox!
Thank you for signing up to The Pick. You will receive a verification email shortly.
There was a problem. Please refresh the page and try again.
L39ion of Los Angeles' front man, Justin Williams, has been suspended a second time following a crash at the Audi Denver Littleton Criterium on August 5.
In-race helmet footage surfaced after the crash, prompting USA Cycling to investigate the incident and the altercation that followed.
In the footage, Williams is seen shooting up the inside of a left-hand turn next to Thomas Gibbons of Automatic-ABUS Racing, before taking him back across to the right side of the road where the pair crashed along the curb.
The pair had a verbal exchange following the crash, for which Gibbons was reportedly fined $250 for the use of foul language. Williams, meanwhile, is looking at a 60-day suspension due to be served from 13 April to 13 June next year – a period that takes in a number of major criterium races as part of Speedweek and the American Criterium Cup.
This was first reported in Gibbons' now-deactivated social media account, and confirmed by USA Cycling to Cycling Weekly today.
"On September 8, 2023, USA Cycling concluded an investigation of an incident in the Pro-1 Men's field at the Littleton Twilight Criterium, which took place on August 5, 2023 in Littleton, Colorado. During the course of the investigation, the investigator conducted comprehensive interviews with both Justin Williams (Pomona, Calif.; L39ION of Los Angeles) and Thomas Gibbons (Cape May Court House, N.J.; Automatic Racing), alongside testimonies from witnesses and other stakeholders. Additionally, the investigator reviewed video footage, both from the event and bystanders, of the incident to provide an understanding of the incident and the actions leading up to it," a representative of USA Cycling told Cycling Weekly.
"As a result, Williams, who was penalized in 2022 for fighting at the Salt Lake City Criterium, will be suspended for 60 days for dangerous riding. His suspension will begin on April 13, 2024, and conclude on June 13, 2024. The suspension dates reflect the provisional start date of the American Criterium Cup (ACC) for 2024. He has also been fined $250 for unsportsmanlike conduct. Gibbons will also be fined $250 for unsportsmanlike conduct."
This is Williams' second suspension in just two seasons.
In July 2022, Williams was involved in a physical fight that broke out between team members of the L39ion and Best Buddies teams at the American Criterium Cup race in Salt Lake City. All three riders received fines and a 72-hour suspension on the spot, while USA Cycling launched an investigation into the incident with potential further sanctions.
A month later, the investigation concluded that all three riders violated USA Cycling's rules prohibiting acts of violence among riders and unsportsmanlike conduct, resulting in fines and suspensions of varying length. Williams was given a five-month suspension, which he contested in a hearing, as allowed by USA Cycling's policy. A panel heard Williams' case yet upheld the suspension.
A USAC official confirmed with Cycling Weekly that penalties may take into account past wrongdoing but that does not appear to be the case with this reported 60-day suspension for Williams — a fact that has upset other teams.
"This is the second consecutive year Justin has been suspended for violent behavior, and the suspension period is getting shorter. This isn't preventing dangerous behavior; it shows that it's becoming more tolerated by USAC," Lauren Dodge, manager of the Automatic-ABUS Racing team told our sister site Cyclingnews.
"When the investigation ruling can't even follow USAC policy, I have little faith in his commitment to make our sport safer. The suggested minimum suspension of a person found to have committed 'Violence or intentional injury of any person' is six months (8J in the USAC rule book)."
Williams took to social media late on Wednesday night to express his sentiments, stating that he never intended to cause any harm.
"Last month in the heat of Littleton Twilight Crit I was involved in an accident with a fellow rider. Never in my life have I ridden with the intent to cause harm. This is high speed crit racing. Real time judgments are made in fractions of a second and unfortunately sometimes accidents happen," he wrote. "I keep my head high and will continue my mission to promote safe environments, educate riders of all ages, and advance diversity, equity, and inclusion within this sport."
Thank you for reading 20 articles this month* Join now for unlimited access
Enjoy your first month for just £1 / $1 / €1
*Read 5 free articles per month without a subscription
Join now for unlimited access
Try first month for just £1 / $1 / €1
Get The Leadout Newsletter
The latest race content, interviews, features, reviews and expert buying guides, direct to your inbox!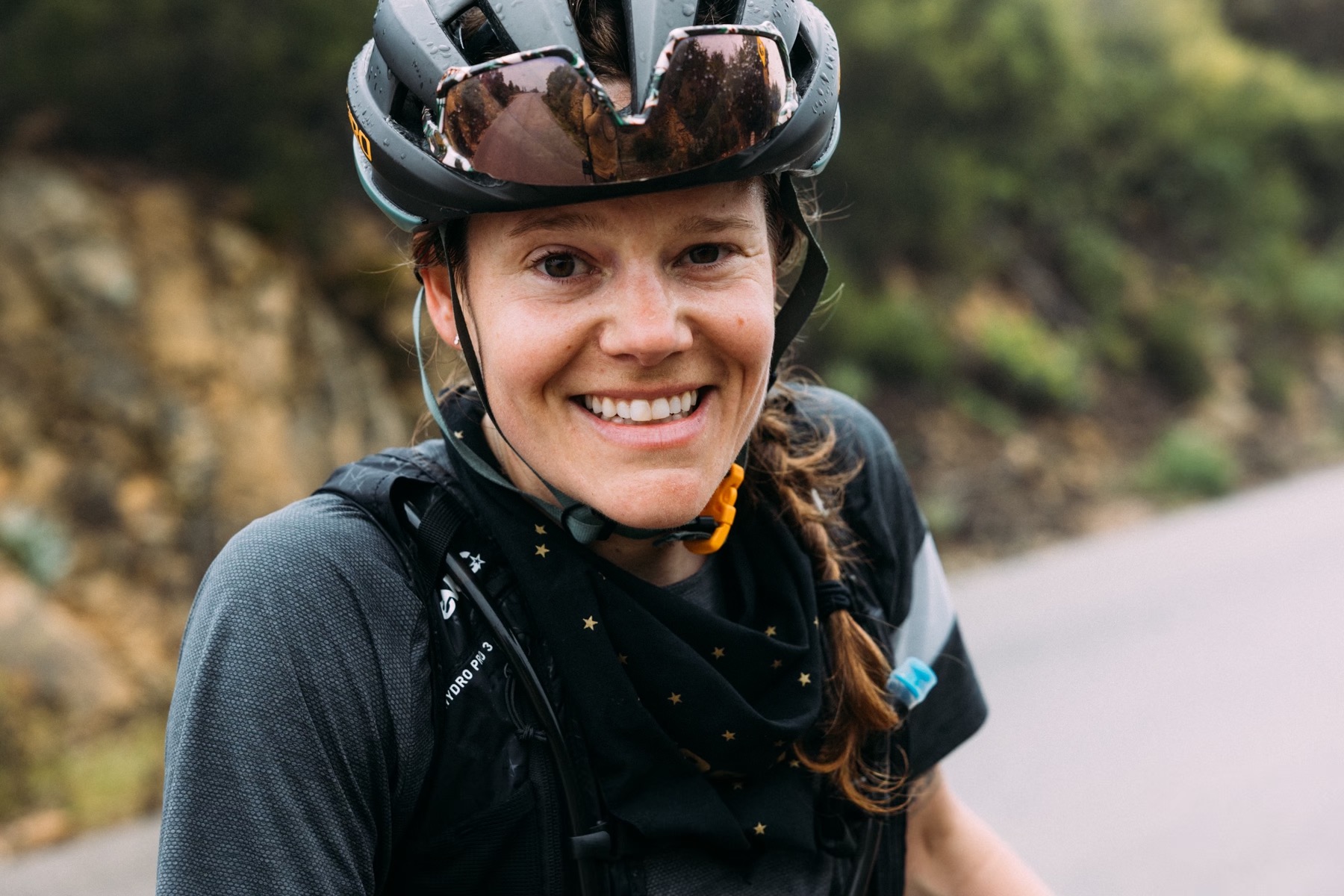 Cycling Weekly's North American Editor, Anne-Marije Rook is old school. She holds a degree in journalism and started out as a newspaper reporter — in print! She can even be seen bringing a pen and notepad to the press conference.
Originally from The Netherlands, she grew up a bike commuter and didn't find bike racing until her early twenties when living in Seattle, Washington. Strengthened by the many miles spent darting around Seattle's hilly streets on a steel single speed, Rook's progression in the sport was a quick one. As she competed at the elite level, her journalism career followed, and soon she became a full-time cycling journalist. She's now been a cycling journalist for 11 years.
With contributions from