89-year-old pensioner has bike stolen; local cycling club donates replacement (plus a lock)
Berkhamsted Cycling Club provides replacement bike for 89-year-old Mary Hampton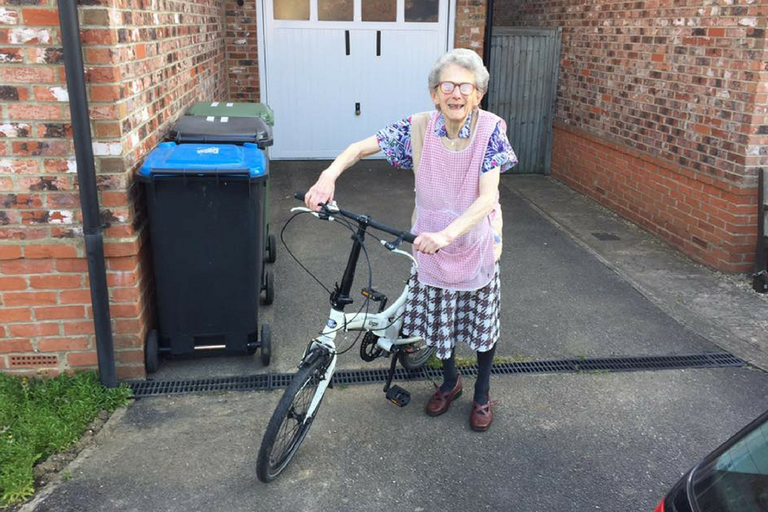 (Image credit: Sue Hampton)
If you need a feel-good story to brighten up your return to work this morning, then how about the story of 89-year-old Mary Hampton, who was the happy recipient of a new bike supplied by her local cycling club, after her old bike was stolen from outside a supermarket.
The initial theft occurred on Thursday, April 6, when Mrs Hampton parked her Raleigh Shopper bike outside her local Waitrose, leaving it unlocked just as she had done for her previous 85 years of cycling.
>>> British Paralympian sets up crowdfunding page to replace stolen bike
When news of Mrs Hampton's plight hit social media, Berkhamsted Cycling Club stepped in to give her a folding bike, while others also clubbed together to give Mrs Hampton the money towards a lock and a basket for the her new bike.
"I've bought a huge padlock. I've never seen such a big padlock," Mrs Hampton told the BBC.
"One bad action happened, but think of the wonderful kindness and caring that's come from it."