BETTINI ATTACKS BASSO OVER DNA TESTS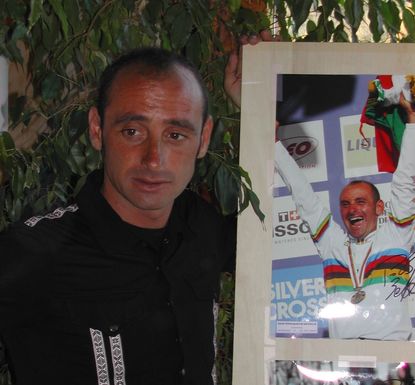 Paolo Bettini has made it clear he will not accept DNA testing and has openly criticised Ivan Basso for accepting the test only after knowing it would not be used in the Operacion Puerto investigation.
Speaking after receiving the prestigious Giglio d?Oro prize on Thursday afternoon, Bettini claimed he was not speaking for the whole peloton but was clearly determined to make his position clear.
?The teams want to introduce DNA tests to save face but I?m totally against the idea and would rather retire than accept the tests. I?ve already won a lot in my career and I don?t need to accept that DNA testing is forced on us,? Bettini said.
?I agree that riders involved in doping investigations, where bags of blood have been found, should be tested but it?s against our civil rights and shouldn?t be used for anti-doping purposes.?
Bettini openly attacked Ivan Basso for accepting a DNA test, confirming that the peloton is divided on the use of DNA.
?I?d like to know why Basso didn?t agree to a DNA test while he was still under investigation for what happened in Spain. He agreed to it only after he?d signed with the Discovery Channel team and after he knew that the Spanish police would not have allowed the bags of blood to be tested.?
?When I came out against DNA testing in October the first text message I got was from Basso congratulating me for speaking out. Then a few weeks later he changed his mind and agreed to a DNA test??
Bettini returned from two weeks in the Maldives and will start training for the 2007 season on Saturday at the first Quick Step training camp in Tuscany.
On Friday team managers from the leading teams will meet in Brussels to discuss the introduction of DNA tests and try to resolve the other problems effecting professional racing. Discovery Channel?s Johan Bruyneel has already admitted he will not be at the meeting, which promises to be explosive as other teams are angry he broke a gentleman?s agreement and signed Ivan Basso.
Thank you for reading 20 articles this month* Join now for unlimited access
Enjoy your first month for just £1 / $1 / €1
*Read 5 free articles per month without a subscription
Join now for unlimited access
Try first month for just £1 / $1 / €1