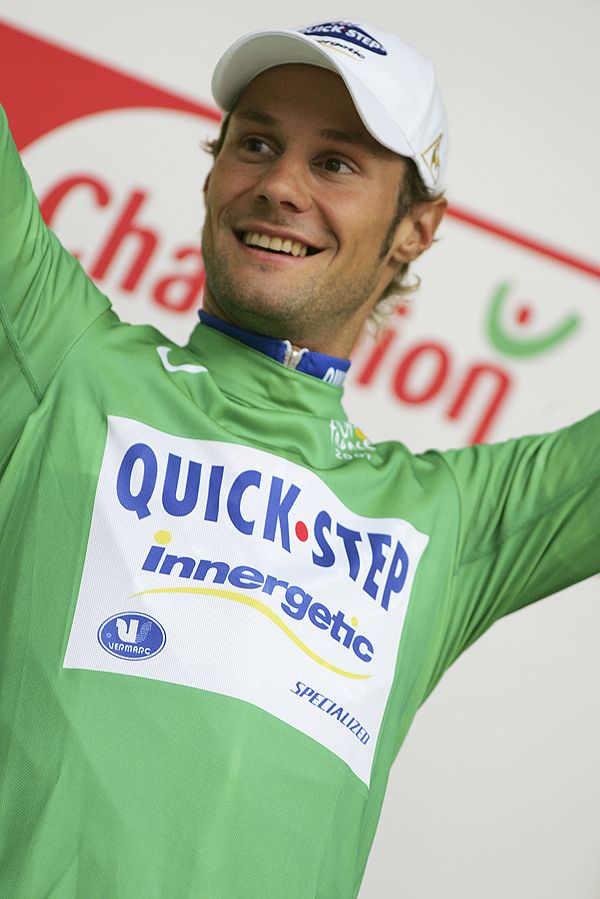 (Image credit: ISOSPORT)
Tom Boonen, the 2005 World Champion, will not be on the start line of the UCI World Championships road race in Stuttgart next Sunday (September 30) due to knee injury.
Boonen was taking part in a planned three hour training session yesterday (Thursday) to ascertain his current form. However, the Belgian sprinter was forced to cut the session short after two hours due to the severity of pain in his right knee.
After consulting his Quick Step team medics, Boonen decided that he is not fit enough to ride at the World Champs.
?This was a painful decision to have to make," said Boonen. "Unfortunately I?m not able to give continuity and intensity to the work I?d have to do in light of the World Championships."
"I am extremely disappointed that I?ll not be able to defend my country?s flag at Stuttgart. I prefer to leave my place to an athlete that is able to give more guarantees to the National Team than I can at present. Unfortunately, my season finishes here. If I were to race then I?d only risk making my knee worse which could also lead to jeopardising my preparation for the following season."
"The decision not to participate is the only right one," Boonen's Quick Step team manager Patrick Lefevere said. "Tom doesn't feel completely fit. I believe he did not only suffered a physical blow but also a mental one as his preparations for the worlds no longer were going according to plan."
Boonen pulled out of the Tour of Spain last Friday in order to prepare for the World Championships. His place on the Belgian team will now be taken by Frederik Willems (Liquigas).
EXTERNAL LINKS
Stuttgart 2007 World Championships official website: www.radwm2007.com.
Tom Boonen: www.tomboonen.com