British Cycling coach Justin Grace has lifesaving liver surgery
GB sprint coach Justin Grace is absent from this weekend's Track World Cup in Glasgow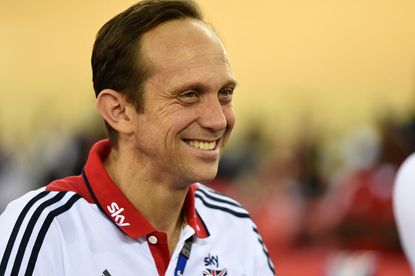 British Cycling's head sprint coach Justin Grace underwent lifesaving surgery on Wednesday when he received a liver transplant.
The New Zealander, who has previously coached his own nation and France before joining BC two years ago, had reportedly been on the transplant waiting list for a while after suffering from liver failure.
On Wednesday he was admitted to St James Hospital in Leeds and underwent successful surgery that day. He tweeted on Friday that he is out of intensive care.
British Cycling have known about his health for some time and PA report that he has contacted colleagues at the national governing body urging them to sign up the NHS organ donor register, if they haven't already.
Grace remains in hospital and is therefore absent from this weekend's Track World Cup in Glasgow. It is likely that he will will return to work on a part-time basis before Christmas and full-time in 12 weeks.
Grace was one of the coaches who oversaw Great Britain's domination of the track events at the Rio Olympics where every rider won a medal, with six golds in total.
Thank you for reading 5 articles this month* Join now for unlimited access
Enjoy your first month for just £1 / $1 / €1
*Read 5 free articles per month without a subscription
Join now for unlimited access
Try first month for just £1 / $1 / €1