British Cycling 'working hard' to close gender pay gap
Difference in pay between male and female staff in British Cycling has been significantly reduced in nine months, says organisation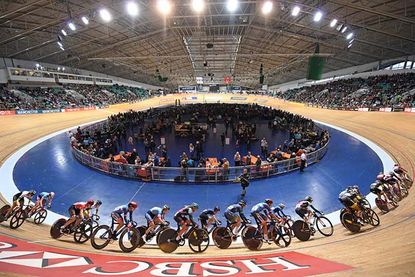 The difference in pay between male and female members of staff within British Cycling has been reduced as the organisation says it is "working hard to close the gender pay gap".
British Cycling published gender pay gap figures for the first time this week, showing that the disparity between male and female pay was reduced from April 2017 to December 2017.
Twelve months ago, the mean gap in pay between men and women was 21 per cent, and by December this was 13 per cent.
British Cycling is now working to close the gap further, with chair Frank Slevin saying that there is still room for improvement.
These results show an encouraging trend for British Cycling but it is essential we continue to improve in this important area.
"In order to grow and develop as an organisation, we need engaged employees who get the support they need to perform at their best, who are rewarded fairly and who are helped to develop their careers.
"We have already introduced a number of measures including an annual culture survey and flexible working hours for staff. Further measures will be developed as we strive to be an organisation which prioritises its people as much as its performance."
>>> 'Significant step forward in athlete welfare': British Cycling forms new riders' group
In addition to working towards equal pay, BC has also introduced other changes to its working conditions. Flexible working hours, an improved pension and enhanced paternity leave are among the recent alterations.
BC chief executive Julie Harrington said that everyone in the organisation should be "remunerated fairly regardless of gender".
"This will need a combination of pro-active steps to ensure our recruitment and retention policies further narrow the gender pay gap and providing an inclusive culture with an agile, flexible working environment for our people," said Harrington.
"The result will be a British Cycling better able to meet the needs of participants, its members and its funders. It is the right thing to do and therefore will remain a priority for the organisation I lead."
New leaderships roles; Clay steps down
On Monday, BC separately announced that it had created new leadership roles to "strengthen the good governance of the sport in Britain".
Three new roles have been introduced: integrity and compliance director, cycling delivery director and strategy director.
According to BC, the integrity and compliance director will be "responsible for strengthening the governance structures of British Cycling, including leading on the federation's codes of conduct, anti-doping measures, athlete discipline and safeguarding issues".
After discussion with Harrington over the new roles, current director of cycling Jonny Clay will be stepping down from his position and will leave BC in May.
Harrington said: "Jonny has played an extraordinary role in cycling in this country – as a rider, volunteer and, for the last 17 years, as part of British Cycling's administration.
>>> Women's Tour prize money more than doubled to make it equal with men's Tour of Britain
"He departs with my personal thanks for his support in my first year as Chief Executive and I am sure everyone will wish him well."
A number of changes have been made to the structure and operation of BC in the past year after the publication of independent review and UK Anti-Doping's investigation into the organisation.
BC has been under scrutiny after allegations of sexism and bullying levelled at team staff, and the controversy surrounding the contents of a jiffy bag delivered to Team Sky in France from BC's headquarters in Manchester in 2011.
Thank you for reading 20 articles this month* Join now for unlimited access
Enjoy your first month for just £1 / $1 / €1
*Read 5 free articles per month without a subscription
Join now for unlimited access
Try first month for just £1 / $1 / €1