British Cycling's board of directors set to change next month
New rules, directed by the Government, mean that there are to be changes to the board of directors at British Cycling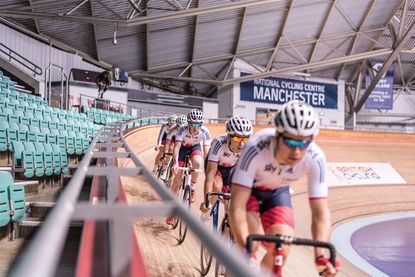 British Cycling's board of directors is set to be completely changed, with new rules from the government set to come into effect.
All sports that receive major public funding from the UK Government are having to abide by new governance guidelines, and British Cycling, as one of the biggest beneficiaries of UK Sport money, is one of the sports that is to adhere to the rules.
The national governing body has called an emergency meeting for July 22 to vote on reforms.
Some of the issues to vote on will include whether or not elected members should only serve two four-year terms.
The reforms mean that all eight of the current board will be replaced at the next AGM.
British Cycling will receive around £70m in public money before the Tokyo 2020 Olympic Games and the reforms - across all sports that receive a large amount of public money - are designed to ensure that the board of directors are dealing with the large sum of monies responsibly and effectively.
Since the spring of 2016 British Cycling has been dogged by several controversies and an investigation into the culture at the governing body is expected next week; it was delayed due to the snap General Election.
Thank you for reading 10 articles this month* Join now for unlimited access
Enjoy your first month for just £1 / $1 / €1
*Read 5 free articles per month without a subscription
Join now for unlimited access
Try first month for just £1 / $1 / €1