Can a bike messenger win a race against a taxi? (video)
Bike messenger Nico Deportago-Cabrera races a cab across Chicago, but who will win the race?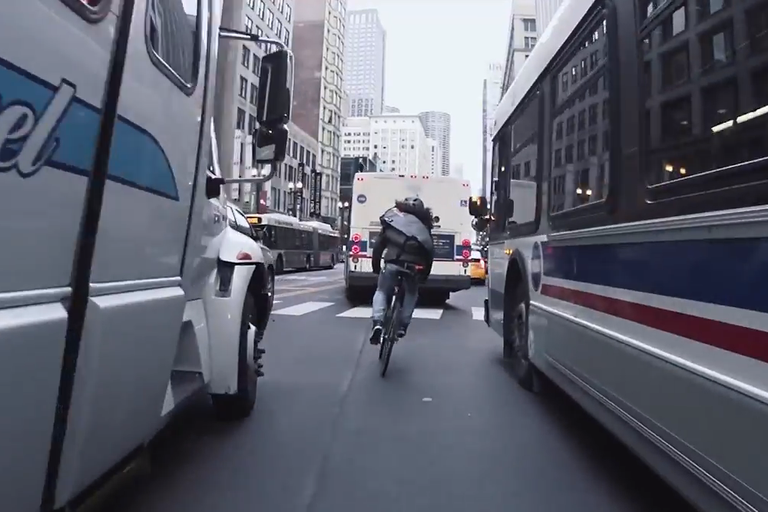 We've featured a few videos of bike messengers and city racers on our site in recent months, but now we find out who's faster – a bike or a taxi?
In the video above, made by Red Bull, messenger Nico Deportago-Cabrera challenged a Chicago cab to a race from the Willis Tower to Wrigley Field.
>>> La Marqueta: an illegal alleycat race through New York City (video)
Deportago-Cabrera is, according to the energy drink company, one of the fastest bike messengers in the world, having plied his trade for seven years (and presumably not having had a haircut in that time either).
His flowing locks didn't seem to hold him back in the race to the baseball stadium. At 5.6 miles for the bike and 7.2 miles for the car it shouldn't really have been a close race.
>>> Cyclist wishes van driver 'happy Wednesday' after being knocked down (video)
But with some daredevil manoeuvres through the bustling Windy City traffic, Deportago-Cabrera managed to get to Wrigleyville just one minute after the taxi.
"Someone paid $17 to do something I did for free," he said. "In that sense I guess I still beat the cab."
Don't try this at home…