CAVENDISH TO RIDE AS STAGIAIRE WITH T-MOBILE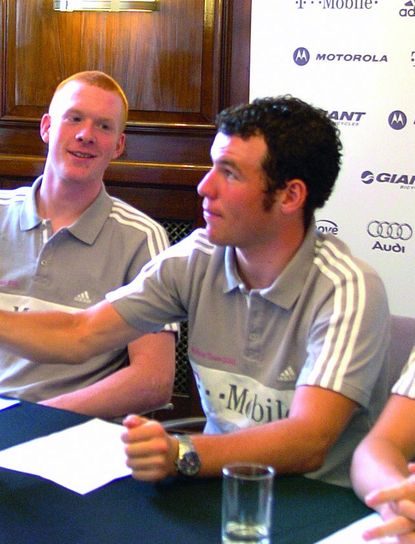 Mark Cavendish has fulfilled his ambition of turning professional and will ride with the T-Mobile team as a stagiaire until the end of the season.
The 21 year-old from the Isle of Man will make his professional debut at the Tour of Denmark on August 2 and is also scheduled to ride the Tour of Britain and several other German races. After being with the T-Mobile development squad since 2005, Cavendish hopes his spell as a stagaire will get him a full contract with T-Mobile for 2007.
?It will be nice to pull the jersey on. It?s a rare opportunity, especially for a team like T-Mobile,? he said in this week?s Cycling Weekly.
Cavendish will not be riding any ProTour events so that he will eligible to ride the Under 23 world championships in Salzburg in September. He was released from his contract with his German Continental team Sparkasse on Monday, and will be based with the U23 development team in Italy until the end of the season.
"Mark showed himself with some solid performances at the Tour de Berlin," Heiko Salzwedel, the Development Programme coach said.
"He is one of those sprinters, who fear nothing in the hectic final metres and he showed in Berlin that he can race against the clock and climbs well. I believe he?s ready for the next step."
In March, Cavendish picked up an historic gold medal for his native Isle of Man on the track at the Commonwealths Games in Australia and finished second overall and won two stages at the "Tour de Berlin" in June.
Thank you for reading 20 articles this month* Join now for unlimited access
Enjoy your first month for just £1 / $1 / €1
*Read 5 free articles per month without a subscription
Join now for unlimited access
Try first month for just £1 / $1 / €1