CONTADOR AND VALVERDE TO BE QUESTIONED BY ITALIAN INVESTIGATOR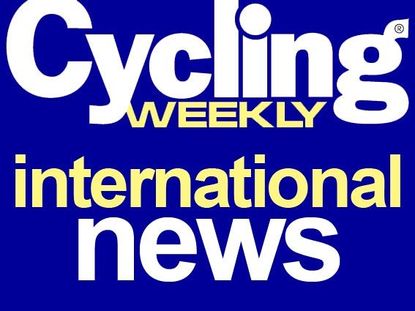 2007 Tour de France winner Alberto Contador and fellow Spaniard Alejandro Valverde are at the top of the list of riders the Italian Olympic Committee?s anti-doping prosecutor Ettore Torri wants to question as he investigates the implications of Operacion Puerto in Italy.
Last week the Procura anti-doping investigators announced they had new evidence from the Spanish judge handling the case and said they would investigate Dr Eufemiano Fuentes and question the 50 riders who allegedly worked with him.
On Monday Ettore Torri, the head of the anti-doping Procura, specified that he still has to receive the evidence from Spain but wants to speak to both Contador and Valverde as part of the investigation.
?We?ve opened a new front so that we can get at the doctors and non-Italian riders involved. Under a new Italian anti-doping law we can investigate non-Italians and stop them working on Italian soil,? Torri said in Italian radio.
"It's not fair that our top stars, such as Basso, have been suspended while other notable athletes implicated in the Spanish affair continue to race on without any consequences.?
?So far nobody in Spain has suffered disciplinary or penal consequences. They?ve got the evidence but they?re guilty of inertia. I want to personally speak to Fuentes. He said he?s always willing to help and so I can?t see why he wont speak to us. There are a lot of well-known riders, for example Contador and Valverde, they?re still racing and were even able to ride the world championships.?
Torri confirmed that if riders and doctors refuse to be questioned either in Italy or Spain, then the Italian Olympic Committee has the right to eventually ban them from competing in Italy. That could cause havoc during 2008 because the Tour de France visits Italy for the second rest day and the world championships will be held in Varese, north of Milan in September.
RELATED LINKS
Valverde in anti-doping spotlight again
Italy's CONI reopens Operacion Puerto
Thank you for reading 20 articles this month* Join now for unlimited access
Enjoy your first month for just £1 / $1 / €1
*Read 5 free articles per month without a subscription
Join now for unlimited access
Try first month for just £1 / $1 / €1