No cycling revolution with present government, says head of Bicycle Association
Bicycle Association Executive Director Phillip Darnton says that only a prime minister can bring about change in Britain's cycling policy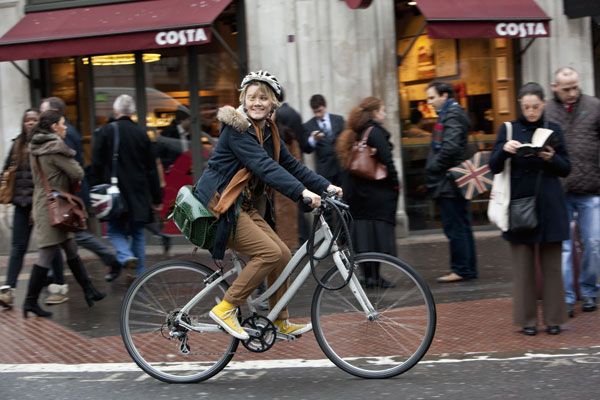 We won't have a cycling revolution during this parliament, the head of the Bicycle Association told Cycling Weekly yesterday.
Phillip Darnton OBE, Bicycle Association Executive Director, said only the prime minister can bring about real change in this country, and criticised David Cameron's leadership on cycling.
Darnton made the comments at British Cycling's #Choosecycling launch yesterday. He said we need to stop talking about cycling in isolation, as it is 'too divisive', and instead think about what type of place we want to live.
He said: "However hard cyclists lobby, when it comes to a general election they aren't going to change the shape of parliament by getting people in the street saying they are voting cycling. Cycling is too divisive; we need to talk about what kind of places we want to live."
"If you ask people what they want for their street they will say they want traffic not moving too fast, where children can cross the road and elderly relatives can go out for their papers safely."
Darnton said a cycling revolution will only work if planned on a town-wide scale, referencing Hull as a success story with six times the national level of cycling.
"I do think it is doable but not in this parliament. We have to have real cross party support; it is not just transport, it is about education and health and I just think it needs some sense of long term vision.
"Only the Prime Minister can make it happen and say: 'it is a transport issue, it is a education issue and a health issue' and that is why I think it goes all the way to the top," he said.
Darnton also criticised a lack of resources allocated to cycling, adding that announcing a 'cycling revolution' from a playing field in Watford wasn't leadership.
"A plan without resources is a wish," he added.
British Cycling's Policy advisor, Chris Boardman, said yesterday the UK spends £1.40 per head per year on cycling nationwide, compared to £24 in Holland.
At the launch cycling minister Robert Goodwill said he wants to see a cycling revolution, but this was as also about changing attitudes. He said: "We need to remove some common misconceptions about cycling: there is no such thing as a 'parking lane' or 'road tax'.
"We need to puncture the myth that drivers and cyclists are constantly in conflict; cyclists don't come into conflict with pedestrians; we need to tackle the myth that cycling is unsafe.
He added the government has committed millions to cycling, including through the Highways Agency, but said local authorities also have a role to play in implementing 20mph speed limits and 'taking cycling infrastructure into account.'
Consistent funding and goals set to tackle cycling's problems in Britain are what is needed, says Chris Boardman