Cyclist killed after aerodynamic design of bus caused him to be sucked under vehicle
Coach manufacturer told to pay $18.7 million in damages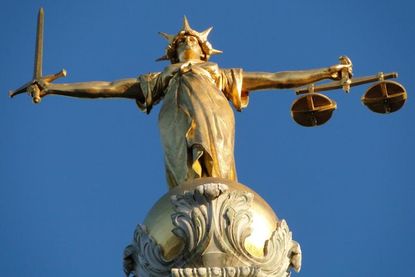 A court in the United States has awarded damages totalling nearly $19 million (£13.5 million) to the family of a cyclist who was killed after the aerodynamic design of a passing bus caused him to be sucked underneath the vehicle.
51-year-old Kavyan Khiabani was killed in April 2017 after he was sucked underneath the wheels of a large coach manufactured in 2008 by Motor Coach Industries (MCI).
>>> American cyclists hit back over plans to make hi-vis clothing compulsory
As reported by CVN, the Khiabani family attorney William Kemp told jurors at a Nevada state court that the aerodynamic design of the front of the coach had exerted a pulling force on Mr Khiabani, sucking him under the front right of the vehicle, and that MCI should have known that the design posed a danger to cyclists.
MCI's insurers reportedly attempted to settle the case out of court for $1 million (£710,000), an offer that was declined by the Khiabani family, with the coach company arguing in court that Mr Khiabani had died after swerving towards the bus and that the vehicle complied with all federal and state regulations.
After MCI was told to pay $18.7 million to the Khiabani family, Kemp said that he hoped that the case would lead to the redesign of thousands of other buses and trucks across the United States which cause a threat to cyclists' safety.
>>> Prison sentence for sleeping driver after horrific crash which sent cyclist somersaulting into air
"This case should be remembered as the first product liability case against a bus manufacturer to recover for poor aerodynamic design," Kemp said.
"There are hundreds of thousands of buses and large trucks on the road today that also have bad aerodynamic design that impacts millions of unwary bicyclists they pass, other like lawsuits are inevitable."
He also said that the size of MCI, which is the biggest manufacturer of coaches and buses in North America, would mean that the impact of the case and the subsequent redesign of vehicles "will quickly benefit society".
Thank you for reading 20 articles this month* Join now for unlimited access
Enjoy your first month for just £1 / $1 / €1
*Read 5 free articles per month without a subscription
Join now for unlimited access
Try first month for just £1 / $1 / €1