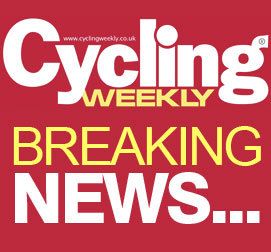 DE Rosa Racing Team won the National Team Time Trial Championships over a 50-kilometre course in Leicestershire on Sunday morning.
The trio of Matt Bottrill, Julian Ramsbottom and Geoff Platts covered the course at Syston in 52min 7sec to beat the Arctic Premier RT trio of David McGaw, Tim Bayley and Danny Axford by just 12 seconds.
The final podium place went to the Sportscover team led by reigning British Best All-Rounder Kevin Dawson, who rode with Ashley Brown and Brad Johnston to finish in 52-39, 32 seconds off the pace of the winners.
It was not the first time Bottrill or Ramsbottom have won a national medal in this event - they were both part of the winning North Wirral Velo four-up team which won the 100-kilometre team championship in 1997.
The expected challenge of the Shorter Rochford RT trio failed to materialise, with Charles McCulloch, Richard Bradley and Adam Duggleby failing to finish, while the Planet X team of Wayne Randle, Mark Lovatt and Hywel Davies also suffered bad luck, with Randle failing to finish.
National Three-up Team Time Trial Championship (Syston, Leics, 50km).-
1 De Rosa RT (Matt Bottrill, Julian Ramsbottom, Geoff Platt) 52-07
2 Arctic Premier RT (McGaw, Bayley, Axford) 52-19
3 Sportscover (Dawson, Brown, Johnston) 52-39
4 London Dynamo 52-41
5 Zenith CC A 53-03
6 VC St Raphael A 53-47
Thank you for reading 10 articles this month* Join now for unlimited access
Enjoy your first month for just £1 / $1 / €1
*Read 5 free articles per month without a subscription
Join now for unlimited access
Try first month for just £1 / $1 / €1
Snowdon Sports is a long-established independent sports news agency, which supplies editorial to a range of media outlets - such as Cycling Weekly - as well as sports governing bodies. Snowdon Sports often covers results at Cycling Time Trials events in the UK and has long been a source of information and imagery to Cycling Weekly.