Di Luca's home searched by Italian police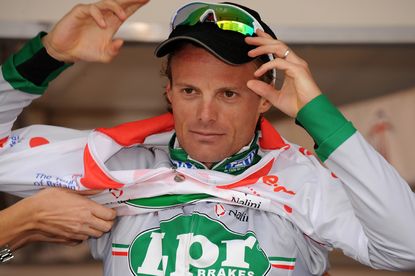 Danilo Di Luca's home has been searched by Italian police after the 2009 Giro d'Italia runner-up failed two tests for CERA at this year's race.
According to news agency AP, officers from the Carabinieri paramilitary anti-doping unit searched the LPR Brakes rider's premises in Pescara. Officers refused to elaborate on what they were searching for or whether they found it.
The home of a local doctor was also subjected to a search. Both searches were conducted under the orders of prosecutors in Rome.
On Wednesday, the Union Cycliste Internationale (UCI) confirmed that Di Luca had failed two tests for banned blood-boosting drug CERA, a new form of EPO.
The Italian was subsequently barred from competing pending further investigation. Di Luca may also request that his B samples be tested.
RELATED LINKS
Di Luca positive for EPO at the Giro d'Italia
Thank you for reading 5 articles this month* Join now for unlimited access
Enjoy your first month for just £1 / $1 / €1
*Read 5 free articles per month without a subscription
Join now for unlimited access
Try first month for just £1 / $1 / €1