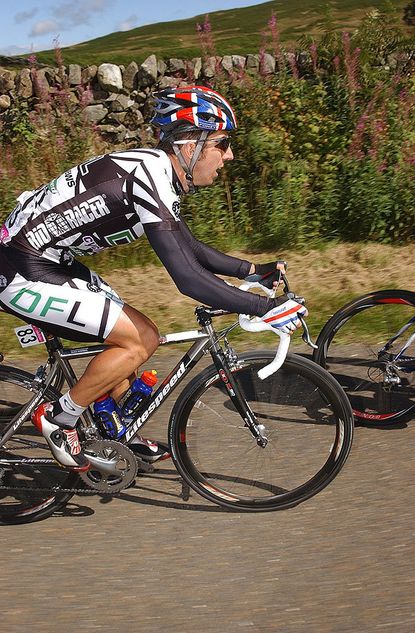 Russell Downing will join the American Health Net team in 2007 as the team?s sprinter, replacing Canadian Gordon Fraser, who has retired.
?I?m really excited about it. I had the chance to continue racing in Europe, but the American offer was much better and the team will do two quite long periods in Europe. Plus, I will get the chance to shine in races like the Tour of California and Tour of Georgia, where the ProTour teams will ride,? Downing told Cycling Weekly.
?This isn?t a re-build of the team, this is a re-birth,? said overall manager Jeff Connor when he announced his 2007 roster. Also coming from European teams will be Canadian Rydon Hesjdal, formerly of Phonak and Discovery Channel; and Australian Rory Sutherland from Rabobank.
?Health Net have strong links with the ProTour, Greg Henderson is leaving them for T-Mobile next year, so I haven?t given up my chances of getting to a higher level in Europe by going to America, it?s just the right move for me at this time,? Downing says.
Downing will live in Boulder, Colorado. ?I?ll be apart from my girlfriend Helena, but probably not as much as I was last year. Anyway, when the offer came we both sat down and discussed it, and agreed that it was too good to turn down. I feel like my worth as a rider has been recognised,? said Downing, who will now be getting down to training ready for Health Net?s first training camp, which is in January.
Thank you for reading 20 articles this month* Join now for unlimited access
Enjoy your first month for just £1 / $1 / €1
*Read 5 free articles per month without a subscription
Join now for unlimited access
Try first month for just £1 / $1 / €1