Ed Sheeran 'just got up and rode home' after breaking ribs, wrist, and elbow in cycling crash
Spoken like a true cyclist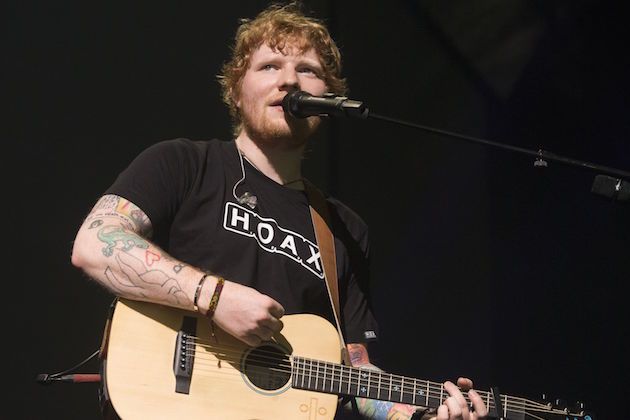 (Image credit: REX/Shutterstock)
The sight of professional riders climbing back onto their bikes while battered and bruised after a crash might be commonplace, but Ed Sheeran says that he managed a similar feat after falling off his bike in London on Sunday.
Contrary to initial reports, the singer said that there was no vehicle involved in his crash, but he still managed to fracture his wrist, elbow, and ribs in the accident.
However despite those injuries, Sheeran said that he simply picked himself up, brushed himself down, and rode home, only heading to hospital the following morning.
>>> How to successfully bounce back after a crash
"I just got up and cycled home then went to bed and woke up in the morning in a lot of pain and then went to hospital," Sheeran told The Sun. "I didn't even know that anything was broken until the next morning."
The accident happened as the 26-year-old spent time in London ahead of continuing a tour in Asia, where he has now had to cancel dates in Taipei, Osaka, Seoul, Tokyo and Hong Kong.
Sheeran has also reportedly given up alcohol in order to speed up his recovery.