The folding electric bike that will fit in a backpack
Impossible Technology use crowdfunding site Kickstarter for their folding bike that weighs less than 5kg and can be carried in a backpack.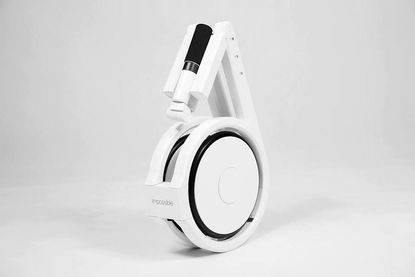 Folding bikes can be a great way of incorporating cycling into your daily commute, and now Impossible Technology have designed an electric bike that can fit in a backpack.
>>> Read more: The best folding bikes: a buyer's guide
It may not be the most stylish of machines, but weighing just 5kg and capable of reaching 12mph, the Impossible has pushed folding bike innovation even further.
Running on ten 2,900 mAh batteries the bike can be recharged using a household plug socket and has a range of up to 15.6 miles before you need to plug it in again.
The selling point of the machine, however, is that you can easily fit it in a backpack, with what looks like minimal fuss involved in the disassembly process.
The project, however, is still in its infancy, with Impossible Technology taking to crowdfunding website Kickstarter to raise the money needed to fully launch the product.
If you want an Impossible bike you have to pledge CAD$430, with production and shipping estimated for August 2015.
See the Impossible bike in action on Impossible Technology's Kickstarter page
Eight new docking locations will be stationed within the Olympic Park, with space for 320 bikes, by early 2016 as
We round up the most useful mobile apps for cyclists: if you use an app not listed here, tell us
Thank you for reading 20 articles this month* Join now for unlimited access
Enjoy your first month for just £1 / $1 / €1
*Read 5 free articles per month without a subscription
Join now for unlimited access
Try first month for just £1 / $1 / €1