Former Rabobank and Sky team doctor banned for life
Belgian doctor Geert Leinders permanently banned from pro cycling for doping violations committed between 1996 and 2009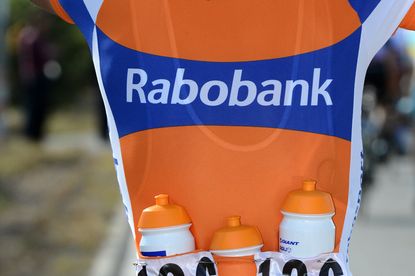 Dr Geert Leinders, former Rabobank and Sky team doctor, has been handed a lifetime ban for doping violations, commencing with immediate effect.
A statement issued by United States Anti-Doping Agency (USADA) on Thursday, said that Belgian Leinders has been banned due to doping violations committed during his time as chief team doctor with the Dutch-based Rabobank squad between 1996 and 2009.
USADA, Anti-Doping Denmark (ADD) and Anti-Doping Authority Netherlands (ADAN) jointly presented evidence to the American Arbitration Association North American Court of Arbitration for Sport (AAA), who subsequently served the ban, stating:
"The independent Arbitration Panel found that Leinders possessed, trafficked, and administered banned performance enhancing substances and methods without any legitimate medical need, including EPO, blood transfusion paraphernalia, testosterone, insulin, DHEA, LH and corticosteroids to athletes under his care, and was complicit in other anti-doping rule violations."
Former Rabobank riders Michael Rasmussen and Levi Leipheimer both provided testimonies, giving clear accounts of the lengths the team went to in assisting in their doping.
USADA CEO Travis Tygart said: "It shocks the conscious that a board member and team doctor would abuse his trusted position by overseeing and participating in this type of dangerous and fraudulent activity."
>>> Dave Brailsford on Geert Leinders and why telling the truth is only part of the process
"This case also demonstrates the global commitment of independent anti-doping organisations to ensuring that those who break the rules in an attempt to win and to profit from their cheating are held accountable.
"As we said from the beginning of our cycling investigation, ridding those in the system who attempt to justify doping as a means to an end is the only way to truly clean up cycling for current and future generations of athletes."
The ban specifically relates to Leinders' time at Rabobank, and nowhere in the statement does it mention Team Sky. Leinders was hired by the British WorldTour outfit for 2011, but his contract was not renewed in 2012.
Sky team principal Dave Brailsford said in January 2013 of Leinders' appointment: "Hindsight is a brilliant thing, and what we've all learned is pretty horrific. Had we known then what we know now [about Leinders], we wouldn't have touched the guy for sure."
A PDF of the full American Arbitration Association decision can be found on USADA's website
Thank you for reading 20 articles this month* Join now for unlimited access
Enjoy your first month for just £1 / $1 / €1
*Read 5 free articles per month without a subscription
Join now for unlimited access
Try first month for just £1 / $1 / €1