Former Tour of Britain winner left unconscious after collision on Shropshire road
Tony Hewson, winner of the Tour of Britain in 1955, suffers serious head injuries after being knocked down on Corvedale Road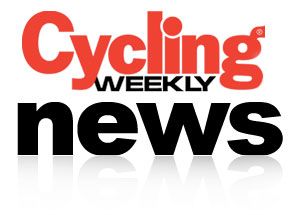 Former Tour of Britain winner Tony Hewson, 80, is recovering from serious head injuries after being knocked off his bike near his Shropshire home.
The winner of the 1955 Tour was left unconscious when he was hit by a car on the B4368 Corvedale Road, according to the Shropshire Star, the same road where cyclist John Searle was killed last year.
Hewson's daughter Justine told the Star that her father was 'lucky to be alive' and described the road as a 'death trap'.
"He has been cycling all his life. He won the Tour of Britain in the 1950s, and has ridden in the Tour de France," she said. "He was on a training ride and was returning home at about 3.30pm, coming out of Diddlebury.
"He was hit by a black Audi and he was knocked into the road, unconscious for a time. The ambulance arrived after 45 minutes and he was taken to Royal Shrewsbury Hospital. He had a serious head injury as well as whiplash and cuts and bruises. He had a bleed on the brain and we feared the worst.
"But thankfully by some miracle he's rallied and he's back home in a battered and bruised state, recovering the best he can."
Britain's first Tour de France stage winner Brian Robinson sustains broken collarbone, six broken ribs, a punctured lung and a
African team also invited to ASO's season opening Tour of Qatar and Tour of Oman
Keep your core strong this winter
How to use a TRX suspension trainer, and why it works for cycling