French cyclists could have to register bike ownership in attempt to reduce theft and increase cycling
Riders could be given registration numbers to be displayed on the bike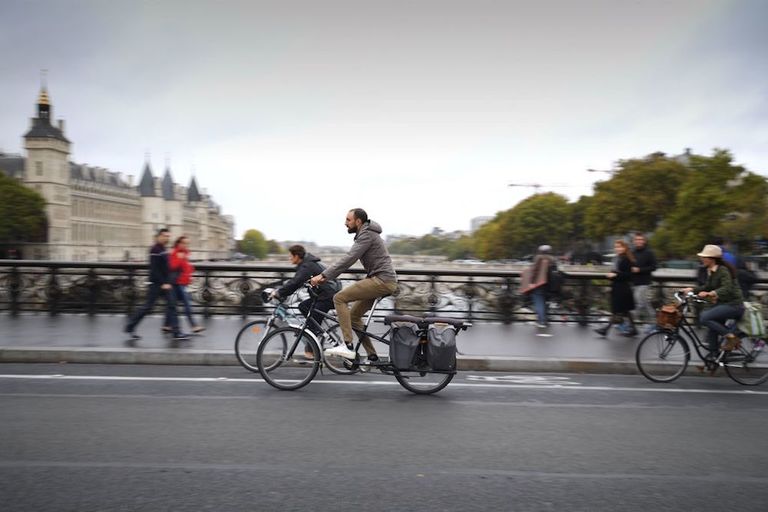 (Image credit: AFP/Getty Images)
Cyclists in France could have to register their bikes on a database in an attempt to reduce thefts and increase cycling.
The French government is considering a national register of bikes, complete with a 'certificate of ownership' and registration numbers, in an attempt to cut down on bike theft and encourage more people to ride.
Bike frames would be marked with a clearly visible registration number, The Guardian reports.
>>> Dangers of close passing and advice on 'Dutch reach' will be added to Highway Code
French Prime Minister Edouard Philippe said: "The bike is indeed a concrete solution to the transportation needs of the French, and effective response to accelerate the ecological transition of the country.
"Yet the share of cycling in France is far too low – only three per cent of daily trips, when the European average is more than double.
"We need to change that.
"The government has therefore decided to initiate this plan, both solid, consistent and accurate.
"It should allow us to triple the share of cycling in our daily commute, to nine per cent in 2024, when France will host the Olympics."
The French government will publish a 25-point document setting out it's plans to increase cycling in the country.
'Plan Vélo' is due to be unveiled by the end of the year and includes a bigger cycle lane network, safety measures and plans to change cycling culture in France.
The plan would be rolled out in 2020 and is part of a drive to triple the number of short journeys made by bike within four years.
There could also be financial incentives for people choosing to cycle to work.
Almost 1,100 bikes are stolen in France every day, according to the VéloPerdu cycling organisation.