Gang uses sledgehammers to raid Manchester bike shop (video)
King Kog Cycles in Prestwich was raided on Saturday night, with the gang of six stealing bikes worth £5000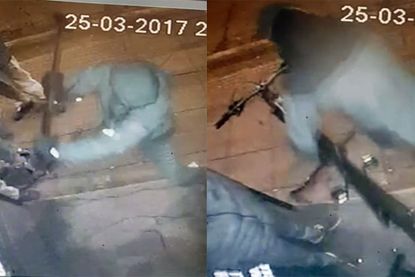 (Image credit: King Kog Cycles/Facebook)
A gang of six people used a sledgehammer to break into King Kog Cycles in Prestwich, Greater Manchester, at around 11pm on Saturday night (March 25).
The raiders first used a crowbar to release the bike shop's metal shutter before using a sledgehammer to smash their way through the door.
The whole incident was captured on the shop's CCTV system, and it was shared by the retailer on its Facebook page in the hope that someone may recognise those involved.
All six involved were wearing thick coats with the hoods up, gloves and their faces covered. Although they set the alarm off, the raid was over in minutes before anyone could intervene.
A total of £5000 worth of cycles were stolen from the shop. Five mountain bikes were taken: three GT models, a Trek and a Saracen.
According to King Kog's Facebook page a reward is being offered to anyone with information on the incident.
Thank you for reading 20 articles this month* Join now for unlimited access
Enjoy your first month for just £1 / $1 / €1
*Read 5 free articles per month without a subscription
Join now for unlimited access
Try first month for just £1 / $1 / €1