GB Academy riders to start season on Sunday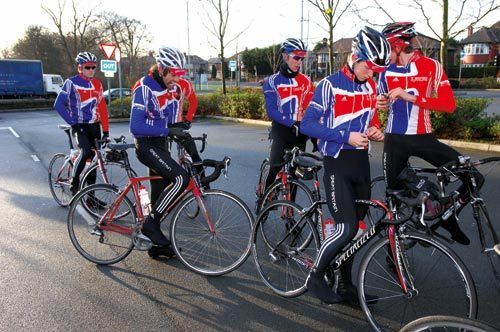 The Great Britain Academy riders start their season on Sunday at the Trofeo Franco Balestra.
A last-minute invitation from the organisers prompted Academy head coach Max Sciandri to fast-forward the squad's debut by a week.
"I put it forward to the guys and they were just bouncing to get started," he said.
The race covers 170 kilometres through the Lombardy hills.
Despite an "intense" training week with three five-hour rides, Sciandri made it clear that there is no pressure on the riders. "I've said 'let's just go out and race, see how it is and start to bond together as a team'."
The squad, which has been in Italy for a week, will be bolstered by the impending arrival of guest rider Joe Perrett. The reigning European junior time-trial champion is set to combine riding for Team Sprocket with getting a taste of Italian amateur racing in the Academy set-up.