Halloween cycling quiz: Identify these 11 pumpkin-headed cyclists
Ahead of Halloween, can you tell which pumpkin headed cyclist is which?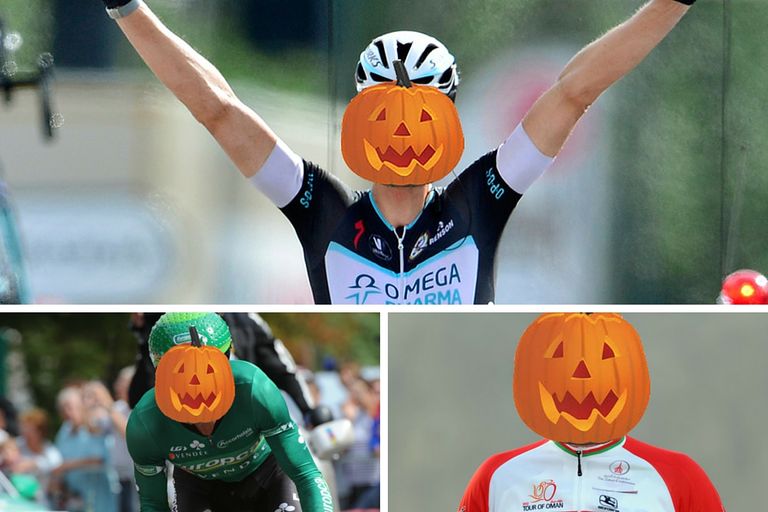 The WorldTour is behind us for another year and most riders are now on holiday and thinking ahead to next season, but that doesn't mean we've forgotten about them.
With it being Halloween, this week's cycling quiz asks you to identify who the riders behind the pumpkins are. Some are much harder than others, and a few of them will take you by surprise.
As always it's just a bit of fun so there are no prizes, just the kudos from your mates if you let them know how you got on.
Don't get tricked by this quiz, and see how many you can get right to earn the treat of knowing your cycling knowledge is probably better than most.
There are 11 riders from the last few seasons hiding behind pumpkins, and you can let us know over on Facebook and Twitter how you got on, or leave a comment below.