HAMILTON SIGNS FOR TINKOFF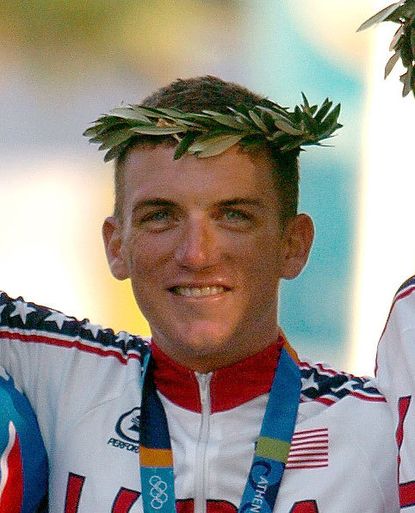 Tyler Hamilton has signed a contract with the new Tinkoff Credit Systems team and is expected to be the leader of the Russian sponsored-Italian based team for the Giro d?Italia.
Hamilton was banned for two years in 2004 after failing a blood test during the Vuelta that showed he used blood transfusions to boost his performance. He vehemently fought the ban but lost his appeal to the Court for Arbitration for Sport and banned until September this year.
Hamilton was also implicated in ?Operacion Puerto? but like other riders involved, is able to compete again because the Spanish judge handling the case said no evidence could be used against the riders until after the trial next summer.
Hamilton has always denied working with Dr Fuentes but in an initial statement issued by Tinkoff seemed to admit his mistakes for the first time.
?I made a mistake and I?ve paid a high price but now I?m ready to try again,? Hamilton said in the statement.
This statement was later rectified by the team with Hamilton apparently saying: "There have been mistakes and the price that I had to pay was very high."
In the original statement Hamilton thanked his family and the Tinkoff team for giving him a chance to race again.
?I?ve been through a tough moment but I?ve got through it thanks to help from my family and friends. Now I?m ready for a new challenge and I want to thank Tinkoff Credit Systems for giving me a new chance.?
Despite all the recent doping scandals in cycling Tinkoff Credit Systems are convinced they have made the right decision by signing the 35 year-old American.
?The Tinkoff team management really wanted to sign Tyler because of his qualities as a rider and because we?re convinced he can help the team make an important jump in quality,? team manager Omar Piscina said.
?We know all about his past but like with other riders who have comeback after bans, he deserves a second chance.?
Hamilton will be the seventeenth rider in the Tinkoff team for 2007 that also includes Salvatore Commesso, German sprinter Danilo Hondo, Evgeni Petrov and Russian track riders Mikhail Ignatyev and Alexandre Serov. The team will hold their first training camp in Italy at the beginning of December.
Thank you for reading 20 articles this month* Join now for unlimited access
Enjoy your first month for just £1 / $1 / €1
*Read 5 free articles per month without a subscription
Join now for unlimited access
Try first month for just £1 / $1 / €1