Haussler "shocked" by Rebellin positive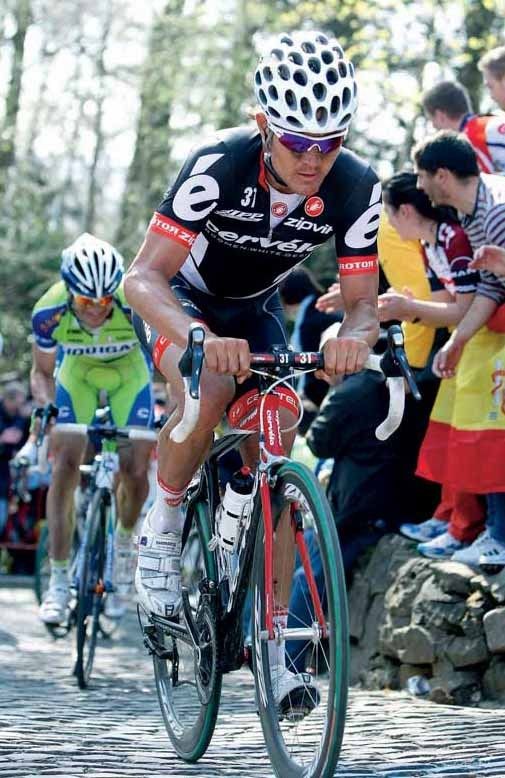 Germany?s Heinrich Haussler has said that he was ?shocked? to hear that his former Gerolsteiner team-mate Davide Rebellin had tested positive for CERA.
Haussler, who recently finished second at both Milan-San Remo and the Tour of Flanders, told cyclingweekly.co.uk that he had no suspicions about Rebellin.
?I did not have one doubt about Rebellin. When I heard it, I was pretty shocked,? he said.
Rebellin was the third former Gerolsteiner rider to test positive for the drug, after Bernhard Kohl and Stefan Schumacher were also revealed to have used the illicit performance-enhancing substance.
?It makes me angry too because in the Tour de France we were riding the whole three weeks for these guys. For them [to dope], it?s like they were cheating us. I didn?t have any suspicions, maybe at the Tour. Bernhard Kohl, he came out of nowhere and got third, that?s pretty not normal.
?They?re just idiots, they?re wrecking the sport. You have to weigh it up with Rebellin [though], but I find it really disturbing when they said there were seven positives from the Olympics, it?s always cycling [that takes the blame].?
Stefan Schumacher?s positive test for CERA at the Tour last year was part of the reason Gerolsteiner could not find a replacement sponsor for 2009: Kohl?s positive, which emerged later, provided the final nail in the coffin.
?[Dopers] are kicking the life out of cycling, they?re just idiots. I don?t know why they don?t just learn from it and learn that you just can?t get away with it.
?On one hand it?s really good because you see that the system is really working because the bad guys are being taken out. But on the other hand, like here in Germany, cycling is just going down the drain. It?s really sad to see?.
RELATED LINK
Rebellin in denial after CERA positive