HIGH ROAD COULD GET FINAL GIRO D'ITALIA PLACE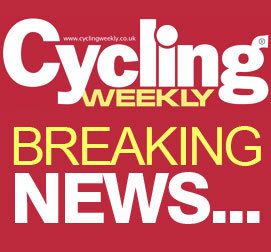 The director of the Giro d?Italia Angelo Zomegnan has admitted that Team High Road could still get a place in this year?s race but confirmed that the door is firmly closed for Astana despite pleas from team manager Johan Bruyneel.
?We?ve invited 21 teams and so there?s still a place left to fill. It?ll go to a team who can guarantee a strong team and respect for the rules. The door is still open for Team High Road but I?m waiting for some further information before I make any decision. The team has had a lot of doping cases in the past but the management has changed. I get on well with team manager Bob Stapleton and so we?ll continue to talk,? Zomegnan said.
If High Road are given the final place in the Giro start list it would allow Britain?s Bradley Wiggins and Mark Cavendish to ride and give them the perfect build-up for the Beijing Olympics.
Wiggins could also impress in the opening team time trial and mid-race individual time trial, while Cavendish would take on Alessandro Petacchi, Daniele Bennati and Robbie McEwen in the sprints.
High Road and the two British riders are considering alternative race programmes but would presumably ride the Giro even if the team is given a late entry.
Astana team manager Johan Bruyneel released a carefully worded statement on Monday, hoping that Zomegnan would give his team the last place in the start list.
"If the Giro directors would reconsider their selection, we will be ready for it,? Bruyneel said.
?Lodging a complaint will not help us. The coming weeks, we will prove that we still have our place in all big cycling events. Fortunately, my sponsors confirmed their unconditional support. With their support, we started building a new team in a clean environment. We will continue on that way. I hope, for cycling in general, that the sponsors of the other non-selected teams react in the same way."
Directeur sportif Alain Gallopin said they had been considering sending Germany?s Andreas Kloden to the Giro but never got the chance to propose this to Zomegnan. The team quoted Zomegnan as saying he did not take into consideration what happened in the old Astana team.
However Zomegnan made it clear he was not interested in having Kloden in the Giro and confirmed the door was closed for Astana.
?In the last few years the Astana team has caused major damage to cycling. It?s true the team has changed its management but for our decision the quality of the team was also a crucial factor. The Astana team leaders Alberto Contador and Levi Leipheimer are focusing on the Tour de France?
RELATED LINKS
Astana and High Road left out of Giro
Comment: Shocking decision by Giro organisers
Wiggins and Cavendish face Plan B for Olympic preparations