INTERNATIONAL TRACK RESULTS 2007-2008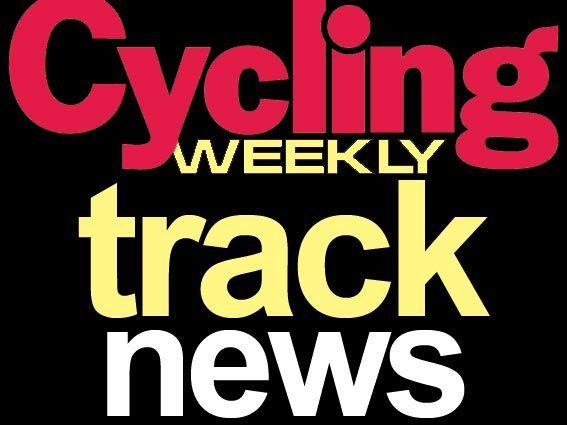 With this weekend?s Manchester World Cup kicking off a new season on the track, we look back at 2007-2008 and list all the major winners.
Here are all the winners from the four World Cup meetings, held at Sydney, Beijing, Los Angeles and Copenhagen last winter, as well as the Manchester World Championships and the Olympic Games.
British victories are highlighted in red, making it easy to see how dominant they were during the course of the season. The World Cup events were used to hone form and Great Britain got it spot on because they were flying in Manchester ? winning half of the world titles on offer.
That success ratio increased still further in Beijing where British riders took seven of the ten gold medals available on the track.
November 30-December 2, 2007
MEN
Individual pursuit Volodymyr Dyudya (Ukraine)
Team pursuit Great Britain (Clancy, Cummings, Newton, Wiggins)
Points race Greg Henderson (New Zealand)
Scratch race Roger Kluge (Team Focus)
Madison Peter Schep & Jens Mouris (Netherlands)
Sprint Mickael Bourgain (Cofidis)
Keirin Chris Hoy (Great Britain)
Team sprint Team Toshiba (Bayley, Ellis, Kelly)
1km Michael D?Almeida (France)
WOMEN
Individual pursuit Katie Mactier (Australia)
Team pursuit Russia (Romanyuta, Slyusareva, Chulkova)
Points race Giorgia Bronzini (Safi Pasta)
Scratch race Yumari Gonzalez Valdiviesco (Cuba)
Sprint Willy Kanis (Netherlands)
Keirin Victoria Pendleton (SIS)
Team sprint Netherlands (Hijgenaar, Kanis)
500m Anna Meares (Toshiba)
December 7-9, 2007
MEN
Individual pursuit Bradley Wiggins (T-Mobile)
Team pursuit Great Britain (Clancy, Cummings, Thomas, Manning)
Points race Joan Llaneras (Spain)
Scratch race Michael Friedman (USA)
Madison Jerome Neuville & Christophe Riblon (France)
Sprint Theo Bos (Netherlands)
Keirin Chris Hoy (Great Britain)
Team sprint Netherlands (Bos, Mulder, Veldt)
1km Francois Pervis (France)
WOMEN
Individual pursuit Katie Mactier (Australia)
Team pursuit Ukraine (Galuk, Kalitovska, Shulika)
Points race Marianne Vos (Netherlands)
Scratch race Marianne Vos (Netherlands)
Sprint Natallia Tsylinskaya (Belarus)
Keirin Willy Kanis (Netherlands)
Team sprint Netherlands (Hijgenaar, Kanis)
500m Lisandra Guerra Rodriguez (Cuba)
January 18-20, 2008
MEN
Individual pursuit Taylor Phinney (USA)
Team pursuit Australia (Bobridge, McGee, Jamieson, Dawson)
Points race Cameron Meyer (Toshiba)
Scratch race Kam-Po Wong (Hong Kong)
Madison Kenny De Ketele & Tim Mertens (Belgium)
Sprint Roberto Chiappa (Italy)
Keirin Arnaud Tournant (Cofidis)
Team sprint Cofidis (Henriette, Sireau, Tournant)
1km Scott Sunderland (Toshiba)
WOMEN
Individual pursuit Lesya Kalitovska (Ukraine)
Team pursuit Ukraine (Bochkarova, Galyuk, Kalitovska)
Points race Jarmila Machacova (Czech Republic)
Scratch race Charlotte Becker (Germany)
Sprint Natallia Tsylinskaya (Belarus)
Keirin Jennie Reed (USA)
Team sprint Netherlands (Hijgenaar, Kanis)
500m Lisandra Guerra Rodriguez (Cuba)
February 15-17, 2008
MEN
Individual pursuit Sergi Escobar (Spain)
Team pursuit Great Britain (Clancy, Thomas, Manning, Burke)
Points race Pim Ligthart (DSB Bank)
Scratch race Wim Stroetinga (Netherlands)
Madison Michael Morkov & Alex Rasmussen (Denmark)
Sprint Kevin Sireau (France)
Keirin Chris Hoy (Great Britain)
Team sprint France (Bauge, Pervis, Sireau)
1km Francois Pervis (France)
WOMEN
Individual pursuit Rebecca Romero (Great Britain)
Team pursuit Germany (Gebhardt, Joos, Sontheimer)
Points race Wan Yiu Wong (Hong Kong)
Scratch race Marianne Vos (Netherlands)
Sprint Willy Kanis (Netherlands)
Keirin Willy Kanis (Netherlands)
Team sprint Science In Sport (Pendleton, Reade)
500m Jinjie Gong (Giant)
Manchester March 26-30, 2008
MEN
Individual pursuit Bradley Wiggins (Great Britain)
Team pursuit Great Britain (Clancy, Wiggins, Manning, Thomas)
Points race Vasili Kiriyenka (Belarus)
Scratch race Aliaksandr Lisouski (Belarus)
Madison Mark Cavendish & Bradley Wiggins (Great Britain)
Omnium Hayden Godfrey (New Zealand)
Sprint Chris Hoy (Great Britain)
Keirin Chris Hoy (Great Britain)
Team sprint France (Bauge, Sireau, Tournant)
1km Teun Mulder (Netherlands)
WOMEN
Individual pursuit Rebecca Romero (Great Britain)
Team pursuit Great Britain (Houvenaghel, Rowsell, Romero)
Points race Marianne Vos (Netherlands)
Scratch race Eleonora Van Dijk (Netherlands)
Sprint Victoria Pendleton (Great Britain)
Keirin Jennie Reed (USA)
Team sprint Great Britain (Pendleton, Reade)
500m Lisandra Guerra Rodriguez (Cuba)
Beijing, August 15-19, 2008
MEN
Individual pursuit Bradley Wiggins (Great Britain)
Team pursuit Great Britain (Clancy, Manning, Thomas, Wiggins)
Points race Joan Llaneras (Spain)
Madison Juan Esteban Curuchet & Walter Fernando Perez (Argentina)
Sprint Chris Hoy (Great Britain)
Keirin Chris Hoy (Great Britain)
Team sprint Great Britain (Hoy, Kenny, Staff)
WOMEN
Individual pursuit Rebecca Romero (Great Britain)
Points race Marianne Vos (Netherlands)
Sprint Victoria Pendleton (Great Britain)