IPC: UCI must do more to support para-cyclists
IPC president Sir Philip Craven says the UCI have to provide more competitions for para-cyclists if it is to remain a Paralympic sport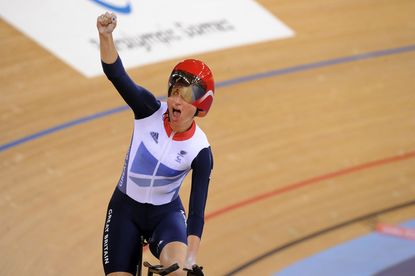 While the International Paralympic Committee approved the inclusion of para-cycling in the Tokyo 2020 Olympics, its president Sir Philip Craven says the UCI need to do more to support its athletes.
The sport risked exclusion from the Games when the UCI submitted its application after the original deadline, but the IPC handed the sport a lifeline by including it on the Tokyo schedule.
Sir Philip warned the UCI that unless they provide the para-athletes with more opportunities for competition the sport would Paralympic future could be in serious doubt.
He told the Press Association: "Although the IPC Governing Board approved the inclusion of cycling, it did express serious reservations regarding the sustainability of the track cycling discipline.
"While a decision on the Tokyo 2020 medal events programme will not be made until 2017, the Board encourages the UCI to work towards increasing both the number of high-performance track cyclists and the number of opportunities for them to compete at an international level."
UCI president Brian Cookson said in his manifesto that the governing body must "support more international events for Para-cyclists."
Thank you for reading 20 articles this month* Join now for unlimited access
Enjoy your first month for just £1 / $1 / €1
*Read 5 free articles per month without a subscription
Join now for unlimited access
Try first month for just £1 / $1 / €1