Jonathan Tiernan-Locke handed driving ban
Banned racer Jonathan Tiernan-Locke prohibited from driving for 17 months after admitting drink driving offence dating back to April 24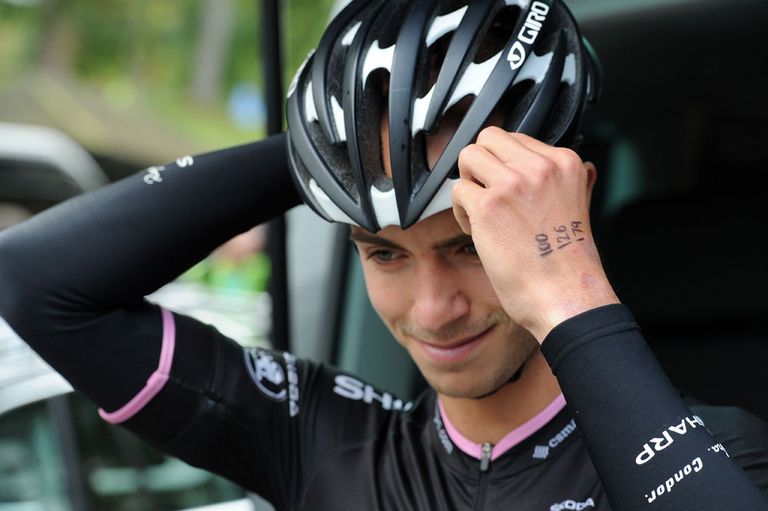 Jonathan Tiernan-Locke has been banned from driving for 17 months after pleading guilty to a drink driving incident in Plymouth, Devon, on April 24 this year.
The former Team Sky rider, who was banned from racing a bike for two years after biological passport abnormalities, was spotted on CCTV getting into his Land Rover outside a bar at 3.45am.
The Torquay Herald Express reports that Tiernan-Locke was then seen driving down Tavistock Place before pulling up outside Caffeine Club. Police were called and he was taken to Charles Cross police station.
Prosecutor Gareth Warden told Plymouth Magistrates that there was an issue with providing a breath test, so Tiernan-Locke gave a blood sample. Analysis showed 204mg of alcohol in 100ml of blood - the legal limit is 80mg.
Tiernan-Locke was banned from driving for 17 months, although he could have that reduced by a quarter if he attends drink driver rehabilitation programme.
In 2013, the rider mitigated his biological passport abnormalities by explaining he had been on a binge drinking session between winning the Tour of Britain in 2012 and his selection for the World Championships.
The Devon-based rider maintains his innocence against the doping charges, and admits he's planning a return to racing when his ban ends in 2016.