Luke Rowe Column: 'Phil Deignan, he's a funny guy but he walks around naked quite a lot'
Our regular columnist and Team Sky professional, Luke Rowe tells us what his room mates get up to during the biggest bike races in the world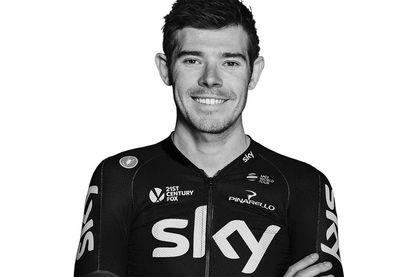 Pretty much every time I race I share a room with Yogi [Ian Stannard]. We have a similar race programme so every time we race together we room together.
Nine times out of 10 I'm with him. That's quite cool because you get to know each other's patterns and how each other works, you give each other a bit of space when you need it. You get into a good little routine.
His good habit is going to bed early, he's pretty good at knocking the light off early and getting his head down which puts me in a similar frame then. He's like the Dad in the bedroom; if I was on my own I'd end up watching movies late and not sleeping so well and not recovering.
>>> Luke Rowe column: After the cobbles
The odd few times we're apart I room with someone else it's a bit strange, I feel so out of sync! Like in Paris-Nice I was with Phil Deignan, he's a funny guy but he walks around naked quite a lot. He's not a big fan of clothes, verging on a bit of a nudist at times.
The messiest roommate – he was almost famous for it – was Jez Hunt. Jez had this amazing ability to walk into a room, open his suitcase and within five minutes it would be everywhere.
Him and Danny Pate are probably on a bit of a level playing field. We were at a race in Canada one year and that's around September time, and Danny pulled out a number from his kit bag from the Tour of Oman the year before. So he hadn't been through his suitcase to realise he had a number in his bag from 18 months prior.
>>> Luke Rowe column: 'When you get urine thrown in your face during a race it's never nice'
Juan Antonia Flecha used to always play pranks. He was a nightmare! He used to put cling film across doorways – he'd do it all the time, on the bus when you walked out of doorways. He must have been constantly going to the kitchen truck to get cling film.
I'd say I'm probably an average roommate; I'm average on tidiness. Though when I go for a pee in the night I try to aim on the side and not down the middle in the toilet, so I don't wake up my roommate. That's something you've got to learn! I think that makes you a good roommate, a respectful roommate, and I've got that down to a T. I'd probably give myself about five out of 10.
Thank you for reading 20 articles this month* Join now for unlimited access
Enjoy your first month for just £1 / $1 / €1
*Read 5 free articles per month without a subscription
Join now for unlimited access
Try first month for just £1 / $1 / €1