Luke Rowe column: Starting the season the right way in Australia
In his weekly column, Team Sky's Luke Rowe looks back on the Tour Down Under and getting the miles in the bank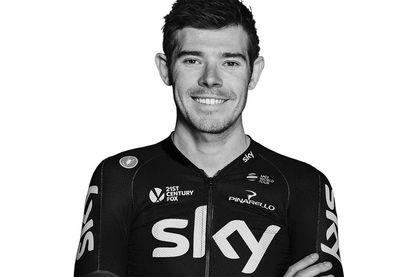 So the season has begun and here we go again. Back to the races, back into the routine, back to bouncing around a peloton of 150 excited bike riders full of ambition for the coming season.
I always start my season at the Tour Down Under based in Adelaide, South Australia. This year, like every other, I decided to skip the cold British weather and fly down early prior to New Year's Eve with my wife and a few of my team-mates and bank some warm-weather kilometres.
People often ask, "So what training do you actually do this early in the season?" And the common misconception is it's just steady riding. But it's far from that. To be good in a few months for the Classics in Belgium already the efforts have started, and it has been a pretty full-on block of training.
>>> Luke Rowe column: The first ride after the off-season is grim
A mix between long endurance six-hour rides to shorter three/four-hour rides, with some short sharp efforts and some efforts where the whole team get together and kind of team time trial. We often bank 25-plus hour weeks of riding.
The race itself is six days long and in my opinion a great way to start the season, as it's a slightly more relaxed approach before things get real and we venture over to Northern Europe and take on some cobbles.
The week itself wasn't so successful for Sky, with it being the first year in a long time where we didn't either take a stage win or finish on the podium overall. However our Dutch cowboy Danny van Poppel managed to bank four top-four places, which was some consolation.
For me it was mainly about helping Danny in the sprint stages, which is something I haven't done properly since 2012 when Cav was in the team. It was a good crack getting back into 'lead-out mode' and getting stuck in right until the last few hundred metres of each stage.
From here we fly to Melbourne and take on the Cadel Evans Great Ocean Road Race, then head onto the Herald Sun Tour, more commonly known as the 'Fun Tour', as it's a slight level down from WorldTour ranking.
And of course it's another race in the sunshine with a bit less pressure than the races we will ride in Europe, where we are expected to perform and hopefully win.
Update: After writing this column, Danny van Poppel won the Herald Sun Tour prologue time trial and Luke Rowe won stage two of the Herald Sun Tour.
Welshman Luke Rowe is Sky's Classics specialist and often the team's road captain. He's also a huge Cardiff Devils ice hockey fan
Thank you for reading 20 articles this month* Join now for unlimited access
Enjoy your first month for just £1 / $1 / €1
*Read 5 free articles per month without a subscription
Join now for unlimited access
Try first month for just £1 / $1 / €1