Mafia were behind Marco Pantani's exclusion from 1999 Giro, say Italian police
Police in Forli claim the Camorra mafia corrupted UCI doctors in order to change Marco Pantani's haematocrit levels and get him ejected from the Giro d'Italia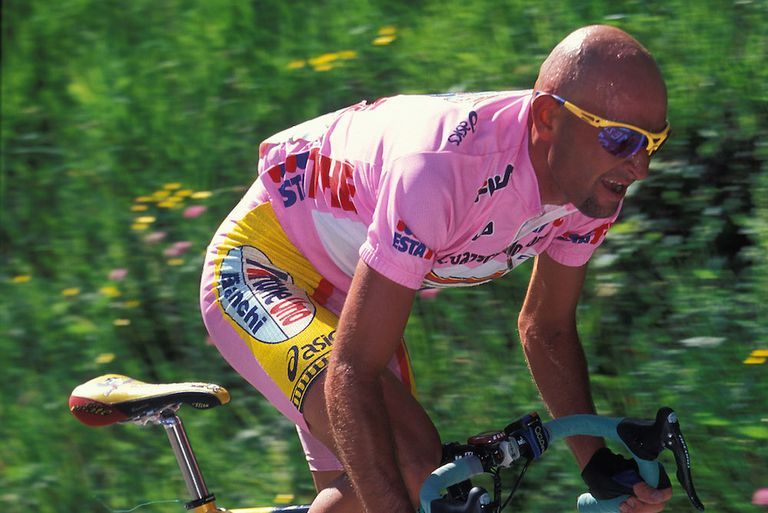 (Image credit: Yuzuru SUNADA)
Italian police believe the Naples mafia was behind Marco Pantani's exclusion from the 1999 Giro d'Italia as part of a betting scam.
Police in Forli say that Pantani's blood haematocrit was changed in order to disqualify him from the race to avoid the Mafia having to pay out on illegal bets on his victory.
Pantani's haematocrit was recorded at 51.9 per cent - far higher than the UCI's limit of 50 per cent, resulting in him being withdrawn during the final week of the race.
>>> Marco Pantani murder theory lives on in Italian courts
According to La Gazzetta dello Sport, former Camorra mafia member Renato Vallanzasca testified that he had been advised to bet on one of Pantani's rivals for the overall title before Pantani was withdrawn, despite the Italian leading the race by over five minutes.
"Believe me, Pantani will not reach the final stage in Milan," a member of the Camorra is reported to have said to Vallanzasca.
The police report claims that UCI doctors were corrupted to raise Pantani's haematocrit levels using deplasmation.
>>> Pantani's bikes on display at Wilier
One of the heads of the Naples Camorra, Augusto La Torre, reportedly testified: "I spoke to several other bosses and they told me there was a risk of going bankrupt and losing several million if Pantani won the Giro, just as happened with Maradona and the Napoli football team in the eighties.
"I can say that the clan contacted the people who did the control and corrupted them. I absolutely exclude that they were threatened, it was just corruption."
Despite the new evidence, presented in a 30-page report, Forli police also said the case should be archived due to the statute of limitations meaning charges cannot be brought.