Awkward moment for Aussie journalist who doesn't realise he's interviewing Peter Sagan's wife
"What do you make of Peter Sagan?"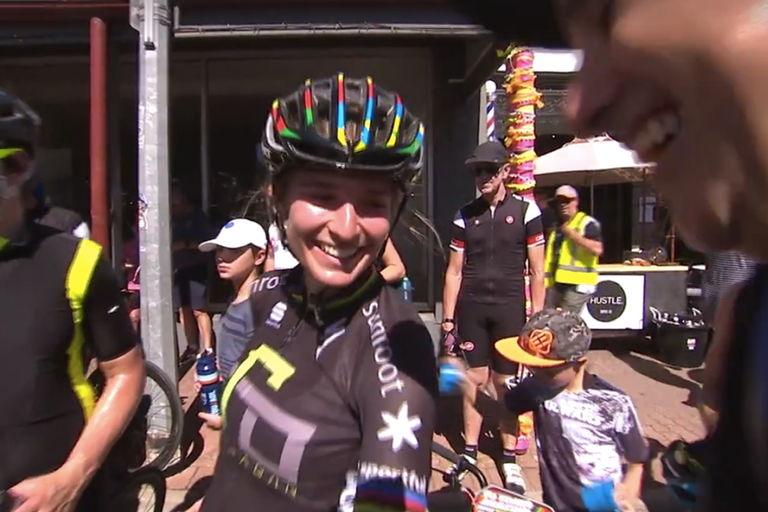 https://www.facebook.com/SBSCyclingCentral/videos/10154876166388427/
When SBS journalist Michael Tomolaris decided to interview a woman in full Peter Sagan kit, he must have expected a nice 20 second chat with a Sagan super-fan excited about seeing her hero.
The bad news, for Tomolaris at least, was that the woman is in fact Peter Sagan's biggest fan. So much so that she married him.
Katarina Sagan was stood at the roadside supporting her husband as he rode in the Tour Down Under, when she was approached by Tomolaris eager for a quick interview.
>>> Peter Sagan pleased with early season form after Tour Down Under
What follows is one of the most awkward 57 seconds of television that you're likely to see, as Katarina Sagan gamely went along with the interview, describing her husband as "pretty cool" and showing off her Peter Sagan-branded kit.
Tomolaris then asks if she lives in Australia, which is answered with the bombshell "no, I live with Peter".
Fair play to Tomolaris, he soldiers on with the interview when he must have wished that the ground would swallow him up. A true pro.