Manning praises Dowsett after World TT ride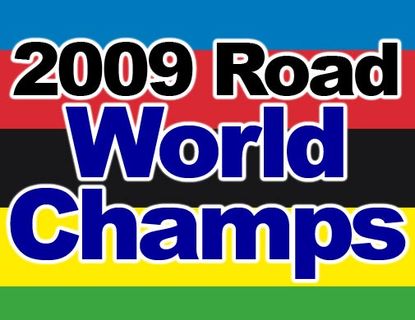 Paul Manning's world championships debut as a coach could not have gone much better.
He helped Alex Dowsett in the final weeks of his build-up and followed him in the Great Britain team car. Modest as ever, Manning denied playing his part in Dowsett's excellent ride but agreed that he deserved a place in a pro team in 2010.
"We had time checks all around the course and he was pretty much in the mix. He can be content that he did his ride and got it all out," Manning said, modestly denying he had played a part in the result.
"It's all credit to Alex. I just talked to him and give him someone to talk to. I can't take any credit for this, it's Alex's work. It show's his maturity having come through the Academy. It shows he can control his times in a world time trial tilt. He's clearly had a productive year with the Academy in Italy."
Team Sky in 2010?
Manning agreed that Dowsett deserved a place in pro team for 2010, perhaps even Team Sky.
"It shows his focus and ability. He's gone away and prepared and delivered it on the day. It's interesting to think how he can move himself forward from this. Some opportunities might open up for him."
"A lot of riders have already been identified through the Academy programme but that's going to be an interesting conversation with people like Shane Sutton and Dave Brailsford. About what opportunities become available." We'll continue to support him in the years to come. He's a very mature rider who deserves his chance."
Road World Championships 2009: Related links
News
Ellingworth explains Cavendish withdrawal from Worlds
Dowsett happy with world-class rinde in under-23 TT
Manning praises Dowsett after Worlds TT ride
It's Cavendish or Stannard for final worlds place
Great Britain names world championships team
Millar won't ride worlds time trial despite Vuelta win
Wiggins quits Tour of Britain to focus on worlds TT
Out of sorts Cooke abandons Tour de l'Ardeche
Cavendish keen to ride worlds despite illness
Millar set to lead GB road race team at the Worlds
Brits head home to fight for worlds places
Reports
Under-23 Men Time Trial
Women's and under-23 men's time trials as they happened
Photos
Under-23Men Time Trial gallery by Graham Watson
External links
Road World Championships 2009 official website
Thank you for reading 20 articles this month* Join now for unlimited access
Enjoy your first month for just £1 / $1 / €1
*Read 5 free articles per month without a subscription
Join now for unlimited access
Try first month for just £1 / $1 / €1