Motorists now risk losing their licence and bigger fines for using a mobile phone
Harsher penalties introduced from today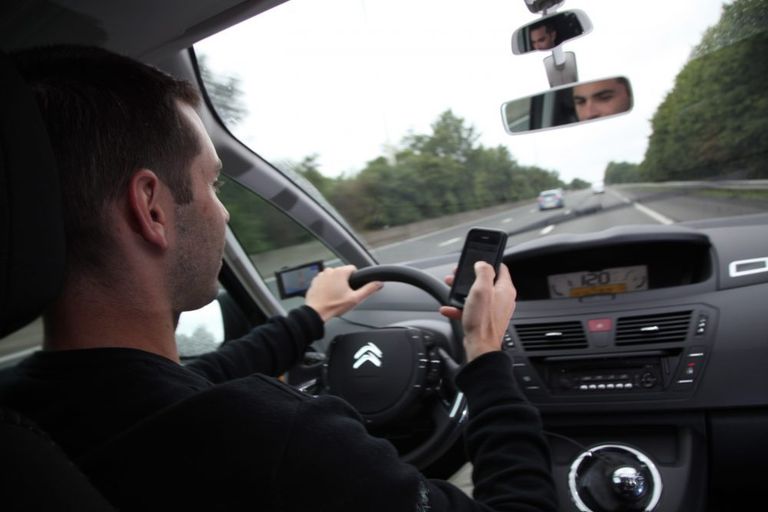 (Image credit: Frederic Sierakowski/REX/Shutterstock)
Drivers are now facing more serious punishment for using a phone behind the wheel as part of a number of new measures introduced by the government.
The new penalties, which come into force today, will mean that motorists found to be holding or using their mobile phone while driving face six points on their licence and a £200 - double the previous sanction.
>>> New software will prevent motorists using phones behind the wheel
Drivers caught twice will risk being disqualified from driving or a fine of up to £1,000. New drivers (within two years of passing their test) could have their licence taken away, while lorry and bus drivers could also be suspended.
The measures are a step towards what some cycling groups have campaigned for, with Cycling UK having previously called for disqualification to become the norm for distracted driving, which, according to the charity, led to 22 deaths and 440 crashes in 2015.
Announcing the new measures, Transport Secretary Chris Grayling, who has angered cycling groups in recent months after dooring a cyclist outside Parliament and describing motorists as road users, not cyclists, said, "our message is simple and clear: do not get distracted by your mobile phone while driving.
>>> Driver confronts cyclists near Richmond Park while filming it on his phone (video)
"It may seem innocent, but holding and using your phone at the wheel risks serious injury and even death to yourself and other road users.
"Doubling penalties will act as a strong deterrent to motorists tempted to pick up their phone while driving and will also mean repeat offenders could find themselves banned from our roads if they are caught twice."
The Department for Transport also announced that their would be a nationwide crackdown on mobile phone use behind the wheel over the next week, with extra police patrols specifically targetting distracted drivers.