NSPCC Tour of England series comes to a close as entries open for 2016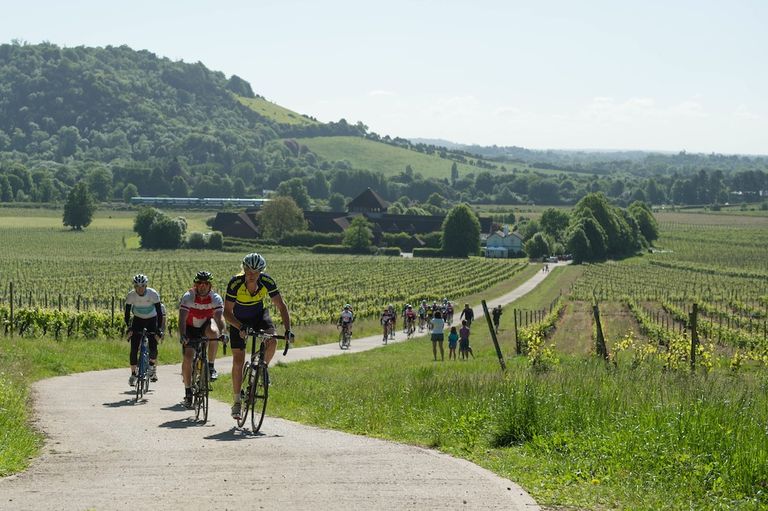 (Image credit: Romilly Lockyer)
The NSPCC Tour of England celebrated a successful second edition in 2015, with the two-day Tour of the Cotswolds bringing the series to a close.
Six days of riding spread over three events attracted more than 250 riders who were treated to some of the best cycling the country can offer.
The Tour of the South East takes in Surrey and Sussex, followed by a two-day stint in the Yorkshire Dales. The latest round in the Cotswolds rounded out the series in picturesque style.
"I'm really pleased about how this year's series has gone," said Ride2Raise director, Richard King. "We took on board feedback from riders last year and this helped us to tweak different aspects of the events, and added a new tour to reach out to more riders and cover a stunning area of the UK.
"We were fortunate to have some great weather over the tours, making the already brilliant routes even better. I want to thank all of the sponsors and partners involved but also the riders for their enthusiasm and effort, and I look forward to seeing everyone again in 2016."
Entries are now open for the 2016 Tour of the South East - a two-day event covering 168 miles. Both stages start and finish in Guildford, with the first heading south towards Brighton before heading back north via Leith Hill. The second stage tours the Surrey Hills, including Box Hill.
To enter the event, which runs on June 4-5, visit the Tour's website.