RECYCLING.CO.UK 2007 RIDERS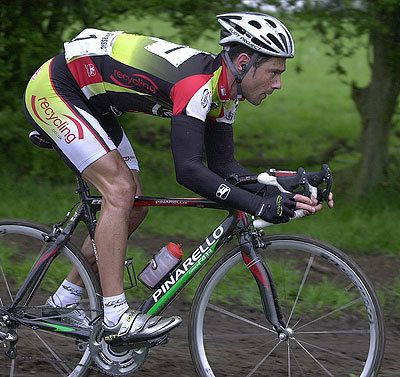 The Recycling.co.uk team will be made up of eight riders in 2007, with Chris Newton and Shaun Snodden the only two riders staying with the squad from the 2006 line-up. Commonwealth gold medallist and national scratch race champion Newton (pictured) will again lead the team next year, although he?ll have a younger team around him.
With the likes of Kristian House, Ben Greenwood and Robin Sharman moving on to new teams, and with four first-year seniors, the team may find results harder to come by next year. However, the team recently announced they would now be focusing their efforts on developing younger riders by taking them to continental events as well as UK races.
Young riders Ben Greenwood, Dale Appleby and Rob Partridge all took this path and will be racing in Italy next year.
The 2007 riders will be:
Chris Newton
Shaun Snodden
Graham Briggs
Ryan Bonser
Adam Bonser
Matt Rowe
Simon Holt
Tom Diggle
Thank you for reading 5 articles this month* Join now for unlimited access
Enjoy your first month for just £1 / $1 / €1
*Read 5 free articles per month without a subscription
Join now for unlimited access
Try first month for just £1 / $1 / €1