REVOLUTION TO BE TELEVISED... AGAIN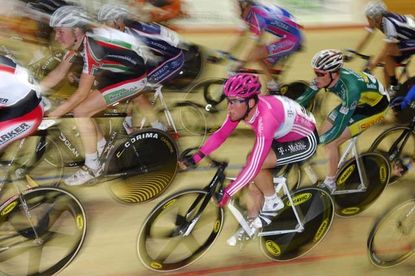 The incredibly popular Revolution track series will again be televised on Channel M, the Manchester based cable and satellite station. Action from the track will be shown throughout mid-December on the Sports Central show, starting next Tuesday (December 11).
The Revolution series brings together a whole host of track stars from all over the world to compete during an evening's fast-paced racing at Manchester Velodrome. Event organisers The Face Partnership have hit on a winning formula, which has lead to sell-out crowds since the series started in 2003.
The full TV schedule is:
Tuesday, December 11 - 7pm
Wednesday, December 12 - 10am
Thursday, December 13 - 12:30pm
Saturday, December 15 - 1pm
Sunday, December 16 - 9:30am
Channel M is available via Sky (channel 203) and Virgin Media (channel 878). In addition, you can catch the action via www.channelm.co.uk/sport from December 15.
Thank you for reading 5 articles this month* Join now for unlimited access
Enjoy your first month for just £1 / $1 / €1
*Read 5 free articles per month without a subscription
Join now for unlimited access
Try first month for just £1 / $1 / €1