Saboteurs sprinkle tacks at Redhill CC anniversary road race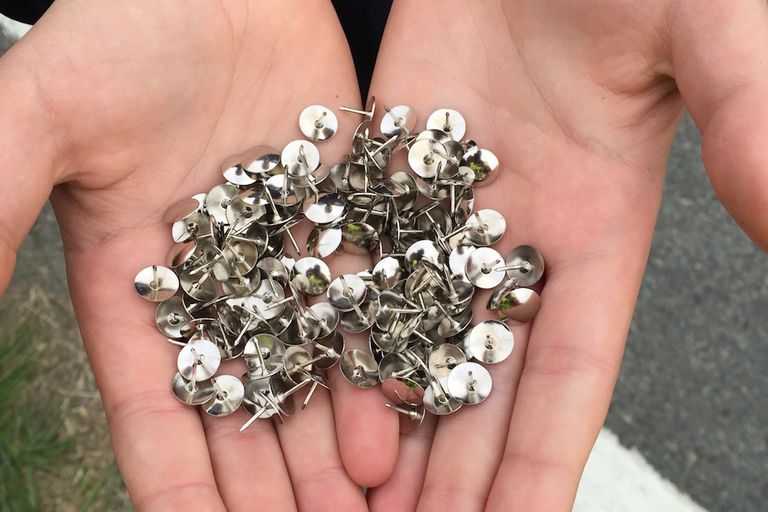 Dozens of tacks were sprinkled on the road during Redhill Cycling Club's 70th anniversary road race at the weekend, the second year running that the race has been targetted.
The race, which had the consent of Surrey Police and was held under British Cycling rules, was marred on lap six of the 10-mile circuit when one rider punctured on the tacks.
The club say the attempted sabotage must have happened mid-race, because the first five laps of the eight-lap race were unaffected.
>>> New Forest Spring Sportive sabotaged
"At least one rider punctured by riding through the pins," club chairman Adrian Webb told Cycling Weekly. "He notified the organisers and then put himself at some risk to warn others and gather up as many as he could before the peloton got round the 10 mile course again.
"This is a repeat of the incident from last year at the same race, at the same time and using the same type of pins.
"Consequently, we are sure that someone knows who did this and we would like them to get in touch with the local police about it."
Mr Webb estimates that the disruption to anyone encountering the race would have been less than a minute, with official vehicles controlling the race.
The spreading of tacks has become a common occurance in recent years, with the Velothon Wales event targetted earlier in June, as well as on commuting routes around the country.