Serco to run London's bike hire scheme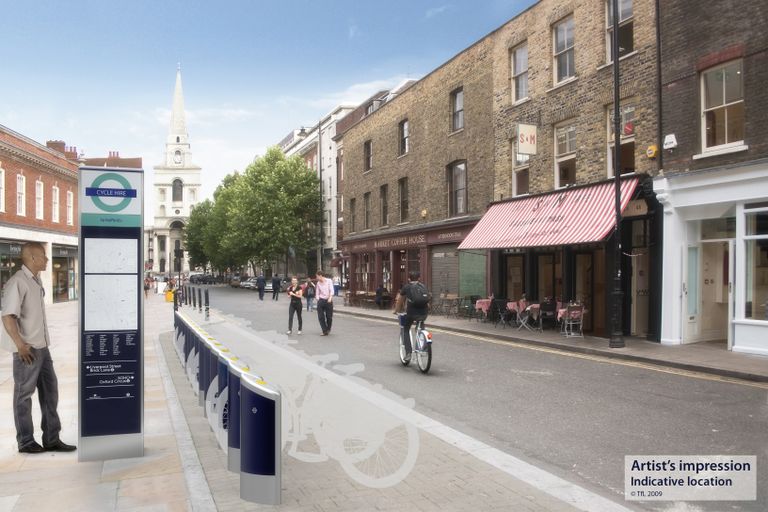 The bike hire scheme to be launched in London next year will be run by service company Serco, it has just been announced.
The service company, along with Canadian company Bixi, has been awarded a six-year deal to run the fleet of 6,000 bikes that will be stationed around London. The scheme is similar to that of the Vélib in Paris, and smaller versions in many other European cities, and aims to get Londoners traveling around the city on bikes.
In Paris the scheme is virtually free if journeys are kept short. No pricing details have been released for the London scheme. The London Cycle Hire Scheme (LCHS) is set to go live in May 2010.
The press release said:
Serco Group plc (Serco), the international service company, in conjunction with BIXI has been awarded a new contract by Transport for London (TfL) to design build and operate the London Cycle Hire scheme (LCHS). The LCHS is expected to generate an additional 40,000 bicycle journeys every day in Central London.



The six year contract, which may be extended for a further two years, will commence immediately, and includes an initial scheme installation period which is expected to be completed within a year. The contract is valued at approximately £140m over its six year term, split between installation and operation of the scheme. User revenue from the scheme will be paid direct to Transport for London.



Under the LCHS contract, Serco in conjunLction with BIXI will provide, operate and maintain 6,000 bicycles for hire in Central London and 400 docking stations offering over 10,000 docking points. The bicycles and are based on an award-winning design which has been successfully used in Montreal, Canada. The scheme which will provide employment opportunities, including apprenticeships, for approximately 100 people, will operate across nine London boroughs, and will initially cover an area of approximately 44 square kilometres roughly equivalent to Transport for London's central fare zone (Zone 1).



The contract further broadens the range of transport solutions that Serco provides in London, where it already operates the Dockland's Light Railway and the Woolwich Ferry and maintains traffic signals for Transport for London.


Nick Brown, Chief Executive of Serco Integrated Transport & Middle East, said: "Serco is very pleased to have been chosen to operate the London cycle hire scheme. With the considerable experience we already have helping deliver transport solutions for London we look forward to working with TfL on this world class cycle scheme for Londoners".



Roger Plamondon, chairman of the board of the Public Bike System Company, said: "The service will be inspired by the award-winning BIXI system developed for the city of Montreal. We are extremely proud to be able to participate in such an exciting project and to be associated with a leader like Serco,"
Cycling Weekly first broke the story of the bikehire scheme coming to London in October 2008
Bixi bikes lined up in Montreal
Related links
London ready to deliver bike hire scheme
Are the wheels falling off the Velib scheme
London bike hire scheme taking shape
External link