Seven metre Cheltenham cycle lane defended by council
A tiny bike lane in the Gloucestershire town has recently been repainted, prompting concerns that it is confusing to cyclists and motorists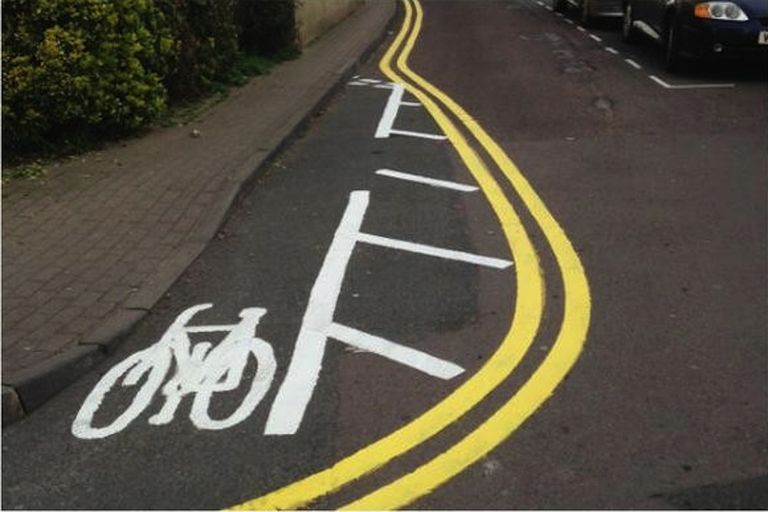 At just seven metres long, and leading cyclists into oncoming traffic on a one-way street, the value of Cheltenham's Suffolk Parade cycle lane is not immediately clear.
But Gloucestershire County Council, which bears responsibility for road markings in the town, recently decided that it needed repainting after having faded, which has prompted criticism.
Aled Thomas, a reporter for the Gloucestershire Echo, tested the touched-up lane and pointed out that, while it gives cyclists some room on the road and warns motorists that a bike might be coming round the corner, its abrupt ending could lead to problems.
"It requires you to stop, facing the oncoming traffic," he said.
"And I don't think many will do that, they'll continue and come into conflict with drivers annoyed a cyclist is coming in apparently the wrong direction."
>>>Belgian man rides into things to highlight cycle lane obstacles (video)
However, the council's area highways manager Jason Humm, speaking to the Echo, emphasised that the markings served a valuable purpose.
"They legally allow cyclists to go through the 'no entry' point and then travel the opposite way to the traffic on the one-way street," he said