Seven questions that Team Sky and British Cycling still need to answer
Four hours of grilling by MPs raised as many questions as were answered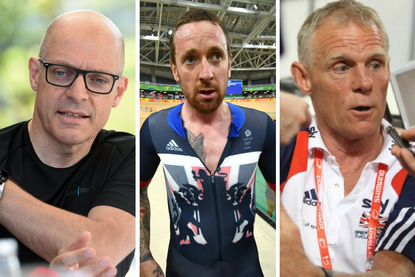 (Image credit: Watson/Jones)
The four hour sitting of the Culture, Media and Sport select committee gave MPs plenty of time to grill British Cycling and Team Sky bosses over therapeutic use exemptions (TUEs), suspicious medical packages, and, rather bizarrely, whether the place where BC stores its medical supplies could best be described as a cupboard or a room.
A good proportion of the questions were variations on "what was in that package?" before Dave Brailsford put us all out of our misery by saying that it was Fluimucil (a drug used to treat chest infections) that was delivered to Bradley Wiggins at the 2011 Critérium du Dauphiné. Or at least that's what a team doctor told him.
However, despite hearing a lot about the package and British Cycling and Team Sky's policies and attitudes towards TUEs, there are still a number of questions that still need to be answered.
Will the invoices back up Brailsford's story?
Brailsford was very keen to stress how he hadn't seen the Fluimucil first hand, and had only been told that that was what the package contained by Team Sky doctor Dr Richard Freeman.
The good news is that earlier in the day British Cycling president Bob Howden said that his organisation had records of all pharmaceutical products that it sent out, and there will also be invoices between British Cycling and Team Sky.
If some Fluimucil was sent out to Team Sky on 12 June 2011 then it should be case closed, but if not then we could be far from the end of the story.
Why didn't Brailsford say it was Fluimucil in the first place?
The final question of the four hour hearing saw the MPs ask if the whole package saga had reflected badly on Team Sky and British Cycling, and if Brailsford would do things differently in the meantime.
This is something he had already partially admitted a couple of months ago, and again regretted how badly the issue of the mystery package and the TUEs had reflected on Team Sky.
One way to have averted this crisis, and to have avoided having to answer tough questions in front of MPs, would have been for Brailsford to come clean earlier over the contents of the package (assuming he knew at that point). If he had done this then the issue could well have been nipped in the bud back in October.
Of course, it may well have been that Brailsford didn't know anything about the package when the Daily Mail broke the story, but all it would take was a quick call to Dr Richard Freeman, and the whole saga could have been avoided.
Why didn't Sky coaches know more about riders' TUEs?
Before Brailsford we saw Shane Sutton forced onto the defensive about why he had arranged the delivery of a package, the contents of which he was unaware, and why he didn't know that Wiggins was taking triamcinolone.
Both Brailsford and Sutton made much of the fact that TUEs were a matter for riders and medical professionals, but it seems strange that the head coach of a team that made much of its "zero-tolerance" approach should not be aware of his most high profile rider taking a banned corticosteroid, even if this was perfectly legal with a TUE.
Why did no one at Team Sky or British Cycling ask questions earlier?
Over a number of years Team Sky and British Cycling have worked hard to repair the reputation of a sport with a tainted history to the point where the public associate cycling with Bradley Wiggins's and Chris Froome's Tour de France triumphs rather than incessant doping scandals.
Medical confidentiality is all very well, but given Sky and BC's anti-doping rhetoric you would have thought that those at the head of both organisation should have asked the medical staff how extensive the use of TUEs was, and, when the story broke of the Dauphiné package, what exactly the package contained.
While there is no evidence that TUEs were granted for anything other than a confirmed medical condition, having a better knowledge of how TUEs were handled by the medical staff would have allowed people such as Brailsford and Sutton to make sure that their staff adhered to the spirit of anti-doping rules, not just their word.
What is Team Sky's needle policy?
Back at the genesis of Team Sky in 2010, the team made very public statements about their zero tolerance approach to doping (making staff sign a policy to that effect in 2012), while in his 2012 autobiography My Time, Wiggins talked about adhering to the "no needles" policy.
Now that we know that Wiggins received intramuscular injections of triamcinolone, it seems that this policy amounts to nothing more than an adherence to the UCI's own "no needle" policy, which still allows injections for TUEs. Team Sky need to set out whether their policy means any more than adhering to UCI rules.
When will Sky and British Cycling start to publish TUEs?
Before Brailsford and Sutton faced MPs, we saw British Cycling president Bob Howden and board member George Gilbert looking particularly uncomfortable as they were questioned over why they hadn't made earlier investigations in the infamous package.
Their answers on this subject were evasive, but Gilbert also talked about TUEs, saying that there was no reason why British Cycling should not make its TUEs public, especially if that helped people regain confidence in the sport.
That's something that Brailsford has suggested in the past, so the only question that remains is when?
Why does British Cycling have so many leaks?
Away from the main issues, it's hard to deny that British Cycling has an above average number of leaks compared to most other similar organisations.
While the TUEs came to light after a hacking of the World Anti-Doping Agency database, the mystery of the Dauphiné medical package came to light following a leak to the Daily Mail.
This follows on from the leaking of an email last year warning riders about speaking out about the allegations of sexism against Shane Sutton (with the news of the result of the inquiry into the allegations being leaked to the BBC), while in the same week the Mail also published the news that Simon Yates had failed a drugs test ahead of any statement from British Cycling, UKAD or his trade team Orica-GreenEdge.
The number of such stories finding their way into the press will be a matter of huge concern for those at the head of British Cycling, and they must surely act fast before the organisation is damaged more.
Thank you for reading 20 articles this month* Join now for unlimited access
Enjoy your first month for just £1 / $1 / €1
*Read 5 free articles per month without a subscription
Join now for unlimited access
Try first month for just £1 / $1 / €1