Shocking number of drivers avoiding jail after causing death of cyclists uncovered by campaigners
Police figures show that five out of six drivers avoid prison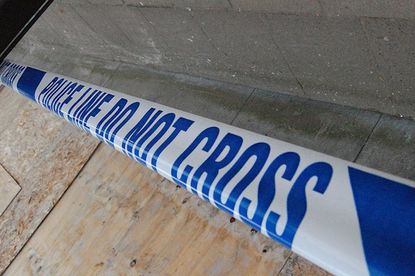 The number of drivers who avoid prison after causing the death of a cyclist has been uncovered by campaigners.
Charity Cycling UK has obtained police data that shows five out of six drivers involved in fatal collisions avoid prison.
The statistics, obtained through Freedom of Information requests to 43 police forces, also show less than a third of drivers lose their licence after a fatal crash with a cyclist.
>>> Can Ford's VR technology help to improve cyclists' safety?
Cycling UK said it is concerned that the legal system is failing to achieve justice for victims of road crime.
Head of campaigns at the charity, Duncan Dollimore, said: "Back in May 2014, the government saw sense and announced its intention to hold a wide scale review of road traffic offences, four years on and with thousands of lives lost on our roads, little has been done.
"That's short sighted and is a shocking failure to act that ignores the greatest dangers on our roads."
Cycling UK sent FOI requests to all of the 43 police forces in England and Wales.
Between 2007 and 2017, a total of 209 cyclist's deaths were reported, according to the 10 forces that responded to the request.
The figures show 86 drivers were charged with a 'causing death' offence, 66 were convicted and 31 were jailed.
Cycling UK found that 20 police forces did not hold the relevant information, 12 forces failed to respond and one only had figures for 2012-2017.
>>> Dangers of close passing and advice on 'Dutch reach' will be added to Highway Code
In February 2014, 70-year-old Michael Mason was cycling in Regent Street, London when he was hit by a car.
Mr Mason, a teacher, died three weeks later.
Cycling UK crowdfunded a legal case against the driver, who was acquitted by a jury at the Old Bailey in April 2017.
Mr Mason's daughter, Anna Tatton-Brown, said: "How many families must go through the trauma of not just losing a loved one, but then being let down by a justice system that fails to put victims first?
"The law needs to be strengthened and made clearer, so people are properly held accountable for anything that may happen when they drive poorly."
Cycling UK estimates that 465 cyclists have died after collisions with motor vehicles since the government announced a review of road traffic offences in 2014.
Dollimore said: "The government is shirking its responsibility to all road users, which is why Cycling UK is renewing our call for a wider review of road traffic offences, looking specifically at the charges relating to what is classified as 'dangerous' and 'careless' behaviour.
"Cycling UK accepts a prison sentence isn't always the answer and we want to see far greater use of driving disqualification.
"Drivers who pose a risk have no place on our roads, and the law should be strengthened to ensure their removal.
"Whether you're walking, cycling or driving, we all deserve traffic laws that deliver justice and it's about time the government ensured they did."
Thank you for reading 20 articles this month* Join now for unlimited access
Enjoy your first month for just £1 / $1 / €1
*Read 5 free articles per month without a subscription
Join now for unlimited access
Try first month for just £1 / $1 / €1